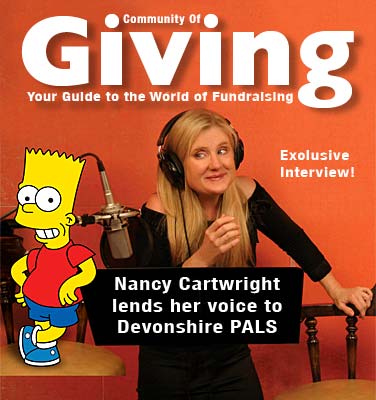 A Giving Celebrity:

Nancy Cartwright

Questions And Answers With Nancy



Q: It seems you've been very busy planning the Second Annual Monte Carlo Night. How will it compare to last year and what is your goal?



NC: I'm so stoked about this event. Last year over 300 people showed up. This year we're expecting more than 500. Annie (of Fundraisers.com) has been a great help and inspiration. I know it's going to be a lot of fun for everyone. There's so much going on. It's like a great big party at my home. Not only do guests get to play all kinds of games, but also there'll be an auction with some really cool stuff from the entertainment industry Ð including the Simpsons. We're only $200,000 shy of our goal and if the results are anything compared to last year were on our way to reaching the $2.5 million mark. That helps us qualify for state and federal grants and we can start breaking ground on the new PALS Youth Center right away.



Q: What inspired you to have a casino game theme that featured a poker tournament?



NC: I thought, why not? We do this anyway on the weekends Ð you know Ð play poker. So why not raise money for charity? And it's not a bad thing having the police on your side. Plus, I'm deeply connected in the entertainment industry. There are so many celebrities that like to play poker. My friends in the entertainment industry like to go to Las Vegas and gamble. I just go to Las Vegas to see the shows.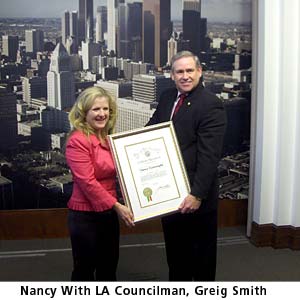 Q: What other charities and organizations are you involved with?



NC: There are so many that I support including Devonshire PALS. You can visit my website to see a list of them. Streetwise is a really cool project too. It's a non-profit organization where people take a camera and film other people doing their part to improve the community. We are going to put together the segments and create a documentary.



Q: Your employees have volunteered to help you with charitable work? How did you inspire them to do so?



NC: I have the greatest staff. We're like family. The people I hire are the kind that would jump at the opportunity to make this world a better place, but before I hire anyone I go over with him or her what our overall mission is. Let's face it, the planet is in pretty bad shape, but fortunately I'm surrounded by incredible people and without them I couldn't do all of this.



Q: How has charitable work affected you personally and what have you learned?



NC: Sometimes I feel like it's a bit self-serving. I really get off on it. But, when it's all said and done I ask myself if I've done enough. I can honestly say that I feel like I'm moving in the right direction.



Q: What would you suggest to other people who want to become more involved in their community?



NC: That's easy. Just show up somewhere and volunteer. My first trip was to the Chamber of Commerce and I just stood up and asked what I could do. I've been busy with PALS ever since.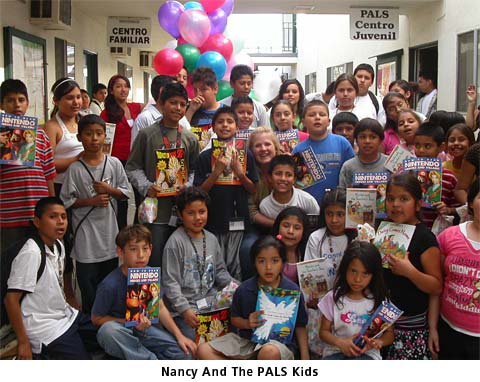 Q: What advice would you have for other fundraisers looking for celebrities or VIPs to help promote and support their causes?



NC: Really, all you have to do is ask. There are so many celebrities doing their own thing. But I tell them, ÔBring people to mine and I'll come to yours.' Another suggestion I have is to look around your neighborhood. You'd be surprised at who you might meet. My kids and I took a golf cart around the neighborhood one day and distributed flyers for a mixer I planned to have at my house the Sunday before the opening of The Simpsons movie. I wanted to invite my neighbors to my home so that they could find out a little more about me personally. I also wanted them to know what my staff and I are involved in as a group. It was important that they also understood that I needed their help to improve the community.



Q: What would your advice be to others wanting to support a specific charity?



NC: Do whatever your heart tells you Ð whatever it is you are impassioned about. It could be kids, the environment, or animals. There is so much to do, so do whatever you can. Dig deep and you'll find the answer.



Q: How can others lend their support to Devonshire PALS and other organizations like them?



NC: Go to the website. There are all kinds of ways you can help. You can volunteer, or just support PALS financially. It's a great cause and this new youth center will make a big difference in our community. I want it to serve as a model for other youth centers.


Nancy Cartwright


Nancy's professional acting career began in 1981, but instead of the conventional Hollywood role, her big break came in a recording studio, portraying the voice of Gloria on the popular children's cartoon Richie Rich. In 1982 she was able to tout her acting skills, making guest appearances on Tucker's Witch, Fame, and Cheers. That same year she landed a supporting role in the CBS Movie of the Week Rules of Marriage. In 1983, Nancy returned to the recording studio as Kip the Kangaroo on the animated series Shirt Tales and found her calling.



Nancy has voiced hundreds of animated characters over the past two decades, the most notable being Bart, the 10-year old scrapper of the animated series The Simpsons. Nancy had originally auditioned for the voice of Lisa back in 1987 when The Tracey Ullman Show was developing a group of animated "bumpers," but landed the role of Lisa's 10-year old brother instead. The show revolutionized television sitcoms, quickly becoming a worldwide phenomenon and spawning numerous music albums, videos, and, recently, a feature film.




Devonshire PALS


The Los Angeles Police Department (LAPD) Devonshire Police Activity League Supporters (PALS) has proved that it effectively deters gangs and prevents local crime. For more than 30 years PALS has provided after school and weekend enrichment programs for at-risk children and teens. Those programs help to build strong and positive relationships between youth and the LAPD. PALS takes a proactive approach in promoting trust and understanding between young people and police officers by bringing youth under the supervision and constructive influence of dedicated law enforcement professionals. The program is based on the conviction, that young peopleÑif they are reached early enoughÑcan develop strong and positive attitudes toward police officers and the law. Read more about PALS and how you can help their Cause... Devonshire PALS.



Do You Know A Giving Person?


Every cause should have an angel who has the vision and the persistence to help it reach its goal. Do you know somebody like this? Tell us about them. We're always looking for people to honor on our GIVING PAGE. Just write us at...


people@fundraisers.com

Click For Information On Nancy
And Her Cause, Devonshire PALS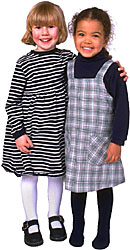 Thanks for visiting FundRaisers.com! Share it with other people for their fundraising campaigns.