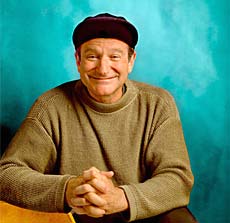 Robin Williams:
Windfall Foundation



Robin and Marsha Williams founded the Windfall Foundation, a philanthropic organization to raise money for many different charities such as Medecins Sans Frontieres (Doctors Without Borders), national organizations like The Pediatric AIDS Association and Make-A-Wish Foundation, as well as the local charities Project Open Hand, University of California at San Francisco and San Francisco General Hospital Pediatrics. Williams devotes much of his energy doing work for charities, including the Comic Relief fund raising efforts.



Robin Williams and Christopher Reeve were roommates at Juilliard where they studied drama and became lifelong friends. This led to Robin's involvement in The Christopher Reeve Foundation. Robin is also a cycling fan, known to own hundreds of bicycles and to attend the Tour de France. Through his interest in cycling, he has been a friend and supporter of Lance Armstrong and his foundation, performing at events for the foundation.


Billy Crystal & Whoopie Goldberg: Comic Relief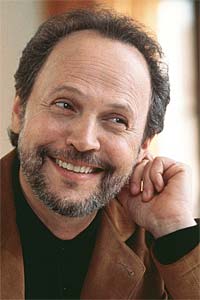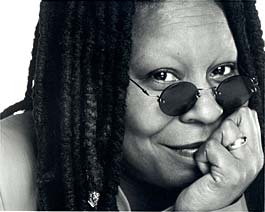 Billy Crystal, Whoopi Goldberg and Robin Williams will host Comic Relief 2006, a live three hour comedy event to help the rebirth of New Orleans. Comic Relief 2006 will be presented live from Caesars Palace in Las Vegas on HBO and TBS, Saturday, November 18 at 9 pm ET.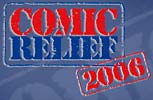 With Comic Relief's mission to unite the comedy community behind some of society's most relevant causes and pressing needs, the Comic Relief 2006 concert will help families affected by Hurricane Katrina in the rebirth of New Orleans, raising funds to help them rebuild their homes and tangibly address causes that kept victims from escaping. "1,836 people perished in Katrina and, a year later, more than 200,000 are still displaced because they lack the resources to rebuild their lives and homes, and the comedy community wants to help," said Bob Zmuda, the spokesperson for the charity. "Disasters like Katrina devastate the environment and cause suffering for all forms of life, both human and animal. Comic Relief is determined to address these tragedies by benefiting everyone from the elderly to children, and pets."


Comic Relief UK Sponsors Red Nose Day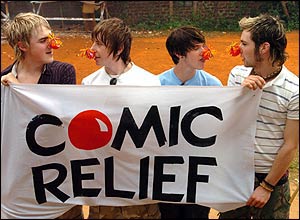 Comic Relief is seriously committed to helping end poverty and social injustice in the UK and poorest countries in the world by raising money from the general public by actively involving them in events and projects that are innovative and fun, informing, educating, raising awareness and promoting social change, allocating the funds raised in a responsible and effective way to a wide range of charities which are selected after careful research, ensuring that the Red Nose Day fundraising costs are covered by sponsorship in cash or in kind so that every penny raised goes to charity.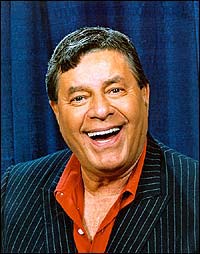 Jerry Lewis: Muscular Dystrophy Association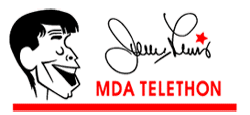 Adults who used to watch as kids now introduce their own children to the 211/2-hour, star-studded variety show hosted by Jerry Lewis that simultaneously entertains, informs and raises funds for the service and research programs of the Muscular Dystrophy Association. In September of 2006, the Jerry Lewis Telethon for MDA Raised a record $61 Million.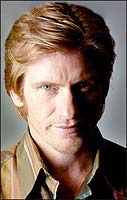 Denis Leary: Leary Firefighters Foundation




The Leary Firefighters Foundation was founded in 2000 by actor Denis Leary in response to a fire that broke out in an abandoned warehouse in downtown Worcester, Massachusetts, his hometown, in December of 1999. The Leary Firefighters Foundation is dedicated to providing fire departments with funding and resources for up-to-date equipment and training.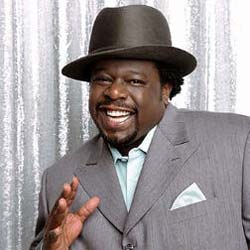 Cedric The Entertainer Charitable Foundation



Founded in 1995 by actor/comedian, Cedric The Entertainer and his sister, Sharita Kyles Wilson, the Cedric The Entertainer Charitable Foundation, Inc. is committed to enhancing the lives of youths and families in the state of Missouri. The Foundation's motto is to enlighten, educate and entertain. In keeping with that the foundation has established two primary ways in which to reach out and give back to the community: Scholarship Program and Cedrics Entourage.


Click To See More Celebs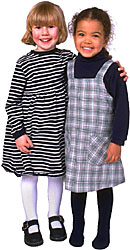 Thanks for visiting FundRaisers.com! Share it with other people for their fundraising campaigns.