The People Behind the Cause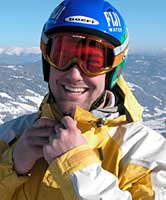 Chris Klug

Competing to Raise Consciousness for Organ Donation


Chris Klug, U.S. Pro Snowboarder and Olympic Medalist at the Salt Lake City Olympics in 2002, knows about organ donation, firsthand. He received a liver transplant in July of 2000. He provides support and inspiration for others going through similar medical complications. Klug says, "My goal in being involved in Saturn National Donor Day is to inspire patients currently on the transplant waiting list. From my own experience I know it is easy to lose hope. I urge them and their families to hang in there…people all across America are working to encourage donation." He's walked the walk by being the first organ transplant recipient to compete in the Olympics. He went on to win a bronze medal in the alpine snowboarding event.



A passionate advocate of organ donor programs, Klug offers a vivid recount of his liver transplant on his website, ChrisKlug.Com. His diagnosis with Primary Sclerosing Cholangitis (PSC), a rare degenerative bile duct condition requiring transplantation, was the beginning of what he calls, "a truly amazing experience." In a touchingly understated manner, Klug says, "To receive the gift of life is a humbling experience. I will forever be grateful for my second chance. Everyday, I thank God and I thank the individual's family for the decision to donate."



Since his recovery and subsequent Olympic victory, Chris Klug has served as a tireless spokesman for Saturn National Donor Day. He generously agreed to answer questions related to this truly worthy cause.


Questions & Answers With Chris

How did your experience with an organ transplant mobilize your support of others going through the same procedure?


For years, I quietly battled liver disease, Primary Sclerosing Cholangitis or PSC while competing on the World Cup Snowboard Tour, including the '98 Olympics in Nagano. Early in 2000, my condition suddenly worsened and I went onto the Transplant Waiting List. By the summer of 2000, I was not only off my snowboard, I was fighting for my life. In July of 2000, I received a new liver, thanks to the incredible generosity of a family in Oregon I had never met.



I was back on the slopes within months and won a World Cup race in Italy only six months later. Eighteen months later I won a Bronze medal for the United States at the Salt Lake City Olympics. I continue to race in the World Cup and fully intend to win Gold in Italy at the 2006 Winter Olympics. I have faced a lot of challenges, but the Transplant Waiting List is the scariest place I have ever been. After my transplant, I resolved that I would do everything I can to help the 80,000 others currently awaiting a lifesaving transplant.


How did you become involved with Saturn National Donor Day?


Saturn National Donor Day is the largest single Donors Drive in America each year and an icon event within the extended donor communities. A colleague at the Intermountain Donor Agency in Utah put me in touch with Saturn and the United Auto Workers (UAW) about a year before the Olympics. I never blinked when Saturn and the UAW asked for my support. In turn, they made me their national spokesperson even before I medaled in Salt Lake. Their seven year commitment to donation is amazing, including their retailers, many of whom I met personally.


What other worthy causes do you lend your support to?


I focus on donation because the need is so great. I have taken my message to scores of hospitals, donor agencies and literally, met thousands of organ recipients, donor families and others who have a direct personal connection to the cause.


Have you been personally involved with any family members or friends dealing with an organ transplant?


Each Valentine's Day my parents in Aspen hold a Donor Day event of their own, setting up shop at the main ski lift and getting all to sign organ donor pledge cards. Last year was particularly poignant as we dealt with the summer sports accident death of a 19 year old friend, Robbie Wade. His family made the decision to donate, a courageous decision that benefited 30 different recipients. We honored the Wade family both on Donor Day, and earlier at a special assembly at Aspen High School which I attended.


How can others lend their support to Saturn National Donor Day and other organizations assisting with organ transplant issues?


Each February you can visit saturnuaw.com and click on the list of the donor drives, listed according to State. If not already in the Marrow Registry, join it. Donate blood. Whether you attend a Donor Day event or not, commit to organ and tissue donation. Make sure to tell your family of your commitment because, should the situation arise, it is your family that makes the actual decision. The folks at the U.S. Department of Health and Human Services tell me that if the rate of consent were higher, there would be more then enough organs to meet the need and the Organ Transplant Waiting List would disappear overnight.


-- Staff Writer

Read More About:

Chris Klug Foundation

National Donor Day

Do You Know Someone Like Chris?


Every cause should have an angel who has the vision and the persistence to help it reach its goal. Do you know somebody like this? Tell us about them. We're always looking for people to honor on this page. Just write us at...


people@fundraisers.com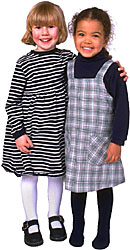 Thanks for visiting FundRaisers.com! Share it with other people for their fundraising campaigns.