The People Behind the Cause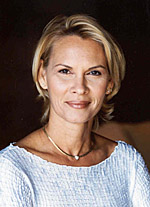 Cheryl Saban

Founder,
50Ways.org


Cheryl Saban, the author of "50 Ways to Save Our Children" and Founder of 50Ways.org, is an author, television writer, producer, philanthropist, child advocate and, most importantly, a wife and mother of four. Married to Saban Entertainment/Fox Family Worldwide CEO Haim Saban, she and her husband have been active participants in the welfare and improvement of children's lives for many years. Currently, she serves on the Board of Regents of Children's Hospital in Los Angeles, as well as the Board of Directors of United Friends of Children/Bridges. She is also Executive Director of the Saban Children's Foundation.


Questions & Answers With Cheryl

How did you come to philanthropy?


Cheryl: We have been blessed with a wonderful family and financial success, but both Haim and I started out with very modest means. I was a single working mother prior to my marriage, and found myself needing to use a free clinic for my own healthcare so that I could provide for the healthcare needs of my daughters. Having the experience of needing services available through a charitable organization has really made me better understand the kinds of services that people, especially kids, really need. I consider myself fortunate to be able to help others as I have been helped, and would like to encourage everyone to find a cause they believe in and to take action.


You have been involved in numerous children's charities over the years. What was the impetus for launching 50Ways.org?


Cheryl: Actually, 50Ways.org was created because there are so many children's charities out there. There are more than 500 child-related charities currently, with new organizations being established daily. Our goal with 50Ways.org is to help simplify the choices and to provide potential donors and volunteers with a list of credible, child-related charitable organizations which they can support with the knowledge that we have researched them.



Why are children's causes so close to your heart?


Cheryl: I have been blessed with four children and feel strongly that it is an honor to be a mother. I also know that the future will be in the hands of these same young people one day as they grow up and take the reins of power. Efforts put into helping kids today will help make for a more compassionate, honest and loving generation.


Why is it important to support children's charities?


Cheryl: I know how life's challenges can drag down an adult and the anxiety associated with poverty and illness can really trickle down into the lives of children. Some parents try to shield their children from it, but many can't. 50Ways.org features organizations and activities that provide medical assistance, educational support and scholarships, food and clothing, emotional support, and shelter. Their programs help kids to feel more secure, which is very important in the formative years.


How is 50Ways.org funded?


Cheryl: The site is currently being funded by the Saban Children's Foundation, but ultimately we hope that it will be funded by royalties from the sale of my upcoming book, 50 Ways to Save Our Children, which is scheduled for release in Spring 2002.


About The Cause


50ways.org is the preeminent children's philanthropy community portal online today. Thanks to its years of experience with the Saban Foundation, 50ways.org is now a valued resource known for its expertise in the research and compilation of children-targeted philanthropy information. Executive director Cheryl Saban's upcoming book, "50 Ways To Save Our Children" is a guide meant to help well-meaning citizens navigate through the maze of philanthropic possibilities, and provides a sampling of at least 50 charitable organizations and activities that help to ease a broad spectrum of problems facing children today. The book is an easy, uncomplicated "Cliff's Notes-style" explanation of tried and true channels of giving to children, and represents a selection of ways to give that really DO make a difference. All book proceeds will support the 50Ways.org initiative.


Do You Know Someone Like Cheryl?


Every cause should have an angel who has the vision and the persistence to help it reach its goal. Do you know somebody like this? Tell us about them. We're always looking for people to honor on this page. Just write us at...


people
@fundraisers.com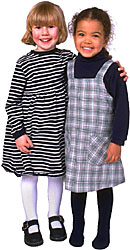 Thanks for visiting FundRaisers.com! Share it with other people for their fundraising campaigns.