November Awareness Calendar: Pancreatic Cancer Awareness Month, American Diabetes Awareness, Veteran's Awareness Month, Lung Cancer Awareness
> More Causes


Veteran's Day:
America is founded on the principle of freedom, justice, and liberty for all. Our nation's soldiers protect our country and its ideals. We honor the men and women of the armed forces who have kept our country safe. Take a moment to remember their sacrifice and make a donation to a charity that serves them.
>Gary Sinise Foundation






Fundraising Tips!


Event fundraising ideas, how to reach your financial goals, getting your fundraiser noticed
>Read More






Fundraising Tools You Need!


Auction Services, Cause Marketing For Fundraisers, Grant Resources, and
>Read more









Advice on how to form a tax exempt non-profit corporation and >Read more

Volunteer Match



Is your group in need of volunteers? Are you an individual looking for a way to give back to your community?


>Check out Volunteer Match!





Poker Cares is a network of poker and fundraising experts who care to make a difference in the community.Find out how you can organize a charity poker tournament.
> Read More







NTEN aspires to a world where all nonprofit organizations use technology skillfully and confidently to meet community needs and fulfill their missions.


> Read More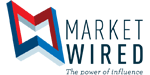 Right now someone is saying something on social media that might make or break your brand. Do you know what it is? Thousands of press releases hit the inboxes of difference-makers every day. How can you stand out from the crowd?
> GET MARKETWIRED!



Sabre Design & Publishing
Where your Art is in Good Hands







Seeking New Sources of Money, Charities Get in on Poker Craze



How Small Biz Gives Back



Betting on Poker: Charities Turn To Tournaments



Cashing In When The Chips Are Down: Charities, Nonprofits Ride The Wave Of Poker Popularity



Fundraisers Get Creative: Special Events Help School and Community


Gaming: Everyone Wins Playing For Charity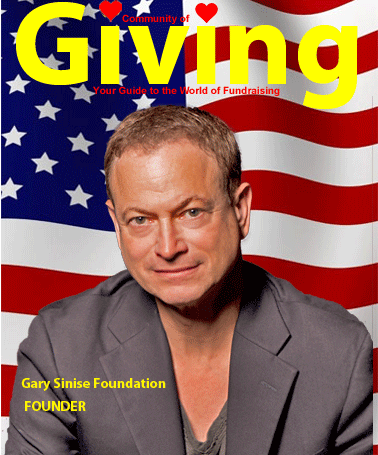 "Freedom and security are precious gifts that we, as Americans, should never take for granted. We must do all we can to extend our hand in times of need to those who willingly sacrifice each day to provide that freedom and security. While we can never do enough to show gratitude to our nation's defenders, we can always do a little more." - Gary Sinise





At the Gary Sinise Foundation, they serve our nation by honoring our defenders, veterans, first responders, their families, and those in need. They do this by creating and supporting unique programs designed to entertain, educate, inspire, strengthen, and build communities.



Actor Gary Sinise has spent decades performing on stage and screen, but he's probably best known for a single role: Lieutenant Dan in Forrest Gump. In the film, he portrays an Army officer who loses both legs in Vietnam, a character that made Sinise something of a patron saint to real-life amputees. Inspired by their heroism, Sinise co-founded the Lt. Dan Band in 2003 to entertain U.S. troops and raise money for gravely wounded warriors.



Help support their programs! Read More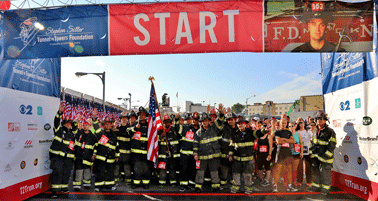 The Mission of the Stephen Siller Tunnel to Towers Foundation is to honor the sacrifice of firefighter Stephen Siller, who laid down his life to save others on September 11, 2001. They also honor our military and first responders who continue to make the supreme sacrifice of life and limb for our country.



Stephen's life and heroic death serve as a reminder to us all to live life to the fullest and to spend our time here on earth doing good – this is his legacy.



Read about the amazing work the foundation has funded and get involved NOW!





Deliver Your Cause's Message To The World's Largest Online Viewing Community- YouTube!


Does your organization have a compelling story to tell? Do you want to connect with your supporters, volunteers and donors, but don't have the budget for expensive outreach campaigns? YouTube can help! Video is a powerful way to share your organization's message, and with a dedicated "Nonprofit" channel on YouTube, you will be able to get the word out to the world's largest online video community.



Read more about it on our Resources Page












Top Cookie Dough Fundraisers:
$0 Down, No-Risk
Up to 52% Profit
Free Brochures
Premium Quality
Incredible Selection
Proven Best Seller
Sell Cookie Dough!




Candy Bar Fundraisers:
$1 & $2 Sellers
Minimum Order 1-Case
Up to 65% Profit
Get More Candy
Bar Info



Healthy Fundraising Snacks:
$0 down
50% Profit
All Items Only $10
24 Tasty Snacks
Top Quality
Fundraising with Snacks



Hottest Selling Snack in Fundraising!
The delicious mixture of the salty pretzel with the sweet chocolate and crunchy toppings is sure to satisfy all cravings and is a top seller!
Pretzel Rods



Get 20% FREE on Scratch Cards!

Scratch Cards:
Up to 100% profit!
Hassle-free fundraiser
Custom logo and name
$50 in coupons for your supporters
30-day financing
Easy from start to finish
See Scratch Cards


Quote Candle Fundraising:
$0 Down 50% Profit
No Up-Front Cost
Inspirational Quotes
8 Fabulous Scents
Made from Premium Wax
Candle Fundraising