Do you know of a great service we might have missed? Drop us a line and let us know about it at...

service@fundraisers.com


Do you have a service that would be of interest to our fundraising community? Take a look at the opportunities on our...

Advertising Page








We've Done All The Work For You!


This page is bursting at the seams with some of the best fundraising services on the internet. Whether you're looking for a software tool, contact information or professional services, you'll find them right here.

---
Featured Service: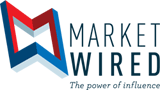 Marketwired™ is a social communications leader offering best-in-class news distribution and reporting and state-of-the-art social media monitoring and analytics. Founded in 1983, Marketwired has always been a company of firsts- first to deliver news releases automatically to registered recipients and first to provide a multi-featured desktop client interface. We put the power of influence to work for our clients—integrating search engine insight and social media intelligence into press release distribution on one convenient social communications platform. GET MARKETWIRED!

---
Featured Service: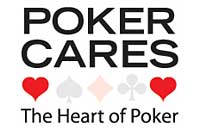 Everything You Need
To Stage A Successful
Poker Fundraiser



Poker Cares Has The Expertise
For Your Next Poker Event!



Poker Cares is made up of Poker Players, Professionals, Fans, Industry Insiders, and Fundraising Experts who care to make a difference in their Community. They are committed to helping facilitate the growth of Charity Poker Tournaments that are being held all over the world and raising funds for worthy causes. Successful poker fundraisers require expert planning. You can find help on the Fundraisers.com... Poker Fundraising Experts Page.

---
Featured Service:



ACT USA - Sheldon Networks, Inc.

ACT USA is the only computer-related service company you will ever need! Established in 1993, ACT USA offers a myriad of computer related services, including:

Website hosting, corporate email hosting, computer network design, service network security, evaluations & solutions, $99/mo. dedicated servers! Remote backup services, remote network administration, much more

Give ACT USA a call, find out why clients recommend them. Better Business Bureau Honor Roll Recipients for several years in a row!

Click here for more information about ACT USA
---
Featured Service:



Sponsorship.com



IEG, the company that operates Sponsorship.com points out that sponsorship is the world's fastest growning form of marketing. They project that this year alone, corporations will spend almost $25 BILLION, sponsoring causes, events, sports, arts and entertainment.



If you are looking for a corporate sponsor for your cause, IEG can help you find companies that are looking for groups like yours. Their Intelligence Report, which you can order from their website, lists brands, affiliations and current sponsorship opportunities. In some cases, they even list the estimated sponsorship fees. This is just the sort of information that you need to put together a compelling sponsorship proposal for your cause.



Also listed in the report is a listing of charitable sponsorships for health and environmental causes, like the American Cancer Society, MADD, World Wildlife Fund, Big Brothers / Big Sisters, and Habitat For Humanity.



IEG has helped thousands of companies and organizations to take full advantage of the power of sponsorship. For more info, visit Sponsorship.com.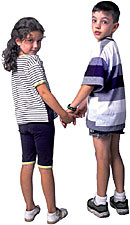 Thanks for visiting FundRaisers.com! Share it with other people for their fundraising campaigns.