service@fundraisers.com







Fundraisers Services

Service Category: Printing


Fundraising Made Easy and Profitable

The perfect solution for the qualified non-profit organization! Economically create the perfect fund raising event using all in-house resources. Kit includes TicketMeister PRO Software and 50 sheets of each of eight different ticket and auction card formats in different colors. Enough to print literally thousands of tickets and Chinese Auction cards! All stock is pre-perforated for easy separation. No cutting required.

http://www.ticketmeister.com/

Black Cat Press

http://www.compusmart.ab.ca/bcp/

Fundraising and Quantity Pricing

http://www.webehave.com/fundraising.htm

Lottsburg Printing Company

http://www.lottsburgprint.com/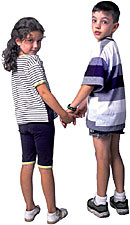 Thanks for visiting FundRaisers.com! Share it with other people for their fundraising campaigns.