Do you know of a great service we might have missed? Drop us a line and let us know about it at...

service@fundraisers.com





Fundraisers Services

Service Category: Software Services


The Active Network

Blackbaud Software and Services for Nonprofits

DonorQuest Fundraising Software - Donor Management Software for Nonprofits

ELECT, Inc

FUNDimensions fundraising software

PledgeMaker Fundraising Software by SofTrek

DonorWorks Fundraising and Donor Tracking Software

Software for School Admissions, Fundraising, Development, and Financial Management

Membership Software and Charity Software

FundRaiser Basic for Windows

DirectLine Technologies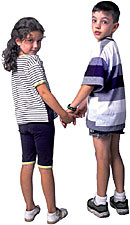 Thanks for visiting FundRaisers.com! Share it with other people for their fundraising campaigns.