Do you know of a great service we might have missed? Drop us a line and let us know about it at...

service@fundraisers.com





Fundraisers Services

Service Category: Prospect/Wealth Screening



P!N ( Wealth Screening )


In today's fundraising environment, identifying the best prospects for major and planned giving programs, annual funds, capital campaigns, and high-end direct mail appeals has become one of the biggest challenges your organization faces. As the pool of potential prospects rises, along with the significant increase in donors, alumni and members, many are struggling to find an effective way to mine all of this data to find the most qualified individuals.
For more information... Click Here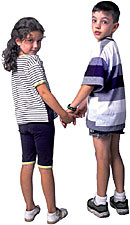 Thanks for visiting FundRaisers.com! Share it with other people for their fundraising campaigns.