Do you know of a great service we might have missed? Drop us a line and let us know about it at...

service@fundraisers.com





Fundraisers Services

Service Category: Consultants

Rolfe Larson Associates

http://www.rolfelarson.com/

Bower & Co. Consulting LLC

http://www.GailBower.com

Aperio

http://www.pepintranquada.com/

Social Enterprise Group

http://www.socialenterprisegroup.com/

ZQI, Inc.

http://www.zqi-inc.com

Association of Fundraising Consultants

http://www.afc.org.uk/

Cargill Associates

http://www.cargillassociates.com/

Goodale & Associates

http://www.tkgoodale.com/

Nonprofit Solutions

http://www.nonprofitsolutions.net/

Morrie Warshawski

http://www.warshawski.com/

Avatar Company

http://avatarcompany.com/

The Kubernesis Partnership

http://www.kubernesis.co.uk/

Fox, Susan

http://home.netcom.com/~susanfox/


CCS Fundraising

http://www.ccsfundraising.com/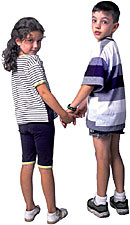 Thanks for visiting FundRaisers.com! Share it with other people for their fundraising campaigns.