Do you know of a great service we might have missed? Drop us a line and let us know about it at...

service@fundraisers.com





Fundraisers Services

Service Category: Online Fundraising

Backed by award-winning services and support teams, Blackbaud's comprehensive set of Internet solutions, featuring Blackbaud® NetCommunity™ and Blackbaud Sphere™, is designed to meet the evolving needs of nonprofits. With Blackbaud, nonprofits have a choice in implementation models with Software-as-a-Service (SaaS) solutions, Blackbaud OnDemand hosting services, or self-hosting options. More than 400 employees are focused on strategy, design, development, and training services in support of Blackbaud's Internet solutions.


For more information... Click Here


DirectLine Technology for membership & Software Services

http://www.directline-tech.com/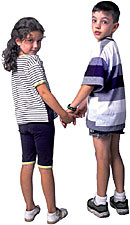 Thanks for visiting FundRaisers.com! Share it with other people for their fundraising campaigns.