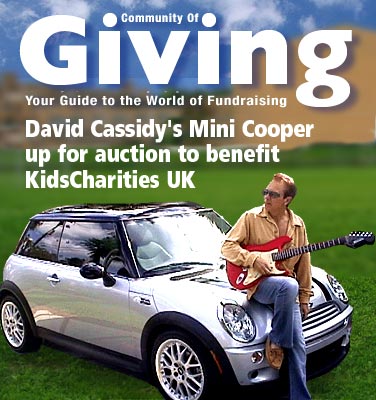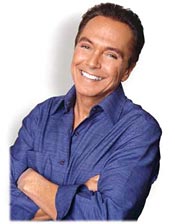 David Cassidy: KidsCharities.org


David has been involved with KidsCharities.org since its inception. The Charity was founded by Cassidy's wife, Sue Shifrin-Cassidy in 1999. In 2003 the headquarters moved to Glasgow, Scotland where Caroline McFarlan runs the day-to-day organization.



With the tree of life as its symbol, Sue's dream continues to grow. KidsCharities UK reaches out and helps children from all over the globe, including the United States of America, Malawi, South East Asia and the United Kingdom.



Among the charities which have benefited from recent events are: Tourettes Syndrome Research in Georgia, ChildLine, CHAS, Cot Death, Barnardos and UNICEF.


Leonardo DiCaprio: Tree People




Leonardo is involved with Tree People and his own Foundation to spread awareness of the environment.



Established in 1998, the Leonardo DiCaprio Foundation has actively fostered awareness of environmental issues through participation with such organizations as Natural Resources Defense Council, Global Green, USA, the International Fund For Animal Welfare, and National Geographic Kids, to name a few.




The Foundation places particular emphasis on the issues of global warming, alternative and renewable energy sources, and the preservation of the planet's amazing biodiversity. TreePeople and the Foundation, along with Tree Muskateers joined forces to promote the incorporation of trees into urban neighborhoods and also to help reforest the decimated Southern California Mountains.



TreePeople's mission is to inspire the people of Los Angeles to take personal responsibility for the urban forest - educating, training and supporting them as they plant and care for trees and improve the neighborhoods in which they live, learn, work and play.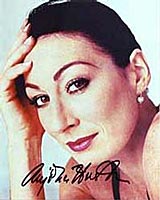 Anjelica Huston & Anthony Edwards: Project Angel Food




Anjelica Huston & Anthony Edwards both support Project Angel Food's mission to nourish the body and spirit of men, women and children affected by HIV/AIDS and other serious illnesses.



The Project Angel Food Program delivers free and nutritious meals prepared with love. They act out of a sense of urgency because hunger and illness cannot wait. Project Angel Food was founded by Marianne Williamson in 1989.


Andre Agassi: The Andre Agassi Foundation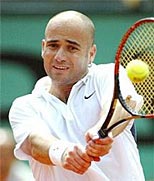 Founded in 1994 by professional tennis player Andre Agassi, the Andre Agassi Charitable Foundation (AACF) was created to provide recreational and educational opportunities for at-risk children in Southern Nevada.



Since its inception, the Foundation has supported more than 20 organizations and raised more than $60 million for programs designed to enhance a child's character, self-esteem and career possibilities. Because all of the Foundation's operating costs are underwritten, every penny raised goes directly towards improving the lives of at-risk youth.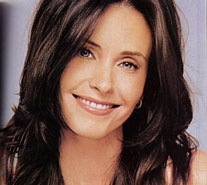 Courteney Cox-Arquette: Camp Laurel



Camp Laurel provides hundreds of children living with HIV and AIDS an opportunity to enjoy the outdoors while forming support groups with their peers. For the first time, children realize that they are not alone in their fight against AIDS.


Dana Delany: My Friend's Place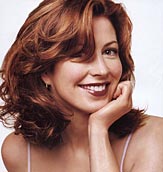 Founded in 1988, My Friend's Place is a nonprofit Resource Center offering a comprehensive continuum of care that includes free emergency resources such as food and clothing in combination with health, educational, and therapeutic services to over 1,000 homeless youth and their children each year.


Michael J. Fox: Parkinsons Causes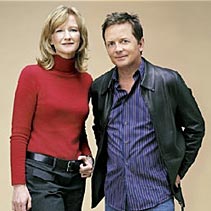 The Michael J. Fox Foundation for Parkinson's Research is committed to the aggressive pursuit of all ethical avenues of research promising improved therapies and ultimately a cure for people living with Parkinson's disease.



Actor Michael J. Fox established the Foundation in May 2000 shortly after announcing his retirement from the ABC television show Spin City. In 1998 he publicly disclosed that he had been diagnosed with young-onset Parkinson's disease seven years earlier.


Jamie Lee Curtis: Starlight Starbright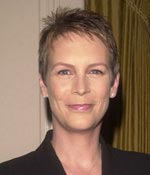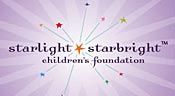 Starlight Starbright Children's Foundation is a non-profit organization dedicated to making a world of difference for seriously ill children and their families. They touch the lives of sick children and families all along their journey through a serious illness, from the time of diagnosis all the way through, in the hospital and at home.


Daniel Radcliffe: Demelza House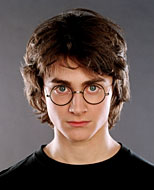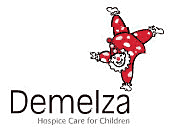 Demelza House Children's Hospice aims to provide support to families who have a child with a life limiting condition. They recognize that each child is a unique, developing individual whose best interests must be paramount.The motto of Demelza House is "Adding life to days when days cannot be added to life."


Previous Celebs

Giving Home

More Celebs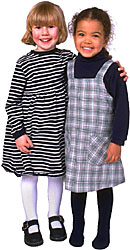 Thanks for visiting FundRaisers.com! Share it with other people for their fundraising campaigns.