The People Behind the Cause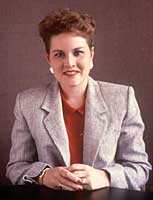 Seventh Annual Saturn National Donor Day


Jill Lajdziak

Saturn's Commitment to Giving Back to their Communities


Jill Lajdziak is Saturn's Vice President of Sales, Service and Marketing. She provides compelling reasons for her company's commitment to their annual National Donor Day. Lajdziak says, "We believe National Donor Day is America's largest one-day, lifesaving donation drive. In its first four years, National Donor Day has collected approximately 30,000 units of blood, added over 6,000 potential marrow donors to the National Marrow Donor Program (NMDP) registry and informed hundreds of thousands of Americans of the critical need for organ and tissue donation."


Questions & Answers With Jill

Why does Saturn coordinate this nationwide education, awareness and donor program?


Jill Lajdziak answers, "We've done very well in the past, as a matter of fact. That's why we are doing it again for the seventh year. It's all about giving back to the community, and at the end of the day doing what is right." She adds, "It's a part of being a Saturn retailer. We want to give back to the community. It's certainly about selling cars, servicing cars, and taking care of owners through their lifetime experience with their
Saturn vehicles, but it's also giving back to the community and Saturn retailers do that in many ways."



Lajdziak sums up Saturn's commitment to National Donor Day by saying, "We think this is part of giving back to the community, something that Saturn retailers do extremely well. At the end of the day this is what Saturn is about as a brand."


Why did Saturn decide to hold the Donor Day Program on Valentine's Day?


Two factors drove the selection of Valentine's Day. First, our blood bank partners told us that the winter months are typically a time of severe shortage in the blood supply so of all the times to help out, that would be the best time of year. Sure enough, each February, for the last six years there have been regional and even national blood shortages. Second, the whole concept of lifesaving donation is about giving to others. What better time than Valentine's Day to take that message to America? Many of our retailers build their events around the Valentine's Day theme, and much media attention is in conjunction with that very special day and what it means to others to give the gift of life.


How has the event grown since the first Donor Day six years ago?


It is safe to say that Saturn National Donor Day has grown far beyond our biggest expectations. We started in 1998 with nine national non-profit partners and a scattering of local community partners to assist the retailers. Today, we have sixteen national partners and literally hundreds of community health agencies helping out. Our retailers have become increasingly adroit at holding successful drives, including a growing number of regional events such as the Chicago Auto Show and Oakland A's open house at their stadium. One measurement of growth is the average units of blood per drive – Year One we averaged about 20 units per drive and by last year we averaged about 30 units. Another measurement of growth is the number of registrants into the National Marrow Donor Registry Program, and most importantly, lifesaving marrow matches that have resulted. Over the first six years we have added over 8,000 potential marrow donors. I learned just last week that we are up to our 10th marrow match – ten lives potentially saved as a direct result of our efforts to help build the marrow registry. Two of those matches came from just one retailer, Saturn of Waco.


What are your goals for the event this year?


There are myriad national corporate campaigns on the American landscape. We believe Saturn Donor Day is unique as the composite of literally hundreds of local community events – events that save lives. Saturn retailers are independent business people – they volunteer to do Donor Day. Our goal this year is to grow the tools our retailers need for maximizing successful donor drives in their local communities – PR, marketing, event logistics and networking. We are working together for people in desperate need. 80,000 Americans are on the Transplant Waiting List. An average of 18 people die every day because a donor is not found in time. Blood transfusions save 10,000 lives every day yet only 5% of Americans donate blood. 30,000 leukemia patients are diagnosed every year and two-thirds will not find a marrow match within their family and must rely upon the Marrow Donor Registry Program for a lifesaving match. The need is enormous – our primary goal this year, and every year, is to save lives, one-at-time, by good old fashioned hard work at the community level.


How do charitable foundations become sponsors for Saturn Donor Day?


They can contact us through our website saturnuaw.com. Were it not for our non-profit partners there would be no Saturn National Donor Day. We are a car company and a union. We provide the platform and the public forum to generate lifesaving donations, it is our non-profit partners who complete the lifesaving assignment. Our campaign is driven by PR and word-of-mouth. We can always employ additional resources and welcome any inquiries.


-- DeWayne Lumpkin, Freelance Writer

Read More About:

Saturn's National Donor Day

Do You Know Someone Like Jill?


Every cause should have an angel who has the vision and the persistence to help it reach its goal. Do you know somebody like this? Tell us about them. We're always looking for people to honor on this page. Just write us at...


people@fundraisers.com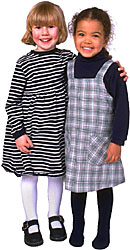 Thanks for visiting FundRaisers.com! Share it with other people for their fundraising campaigns.