The People Behind the Cause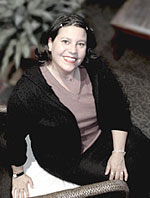 Volunteering for a Quiet Cause: Polycystic Kidney Disease


Suzie Lettunich

Chairperson, Seattle Chapter
PKD Foundation


Suzie Lettunich, in many ways is a typical volunteer. She became involved with efforts to raise funds for the PKD Foundation after her own diagnosis with the disease. Her grandfather died of the disease. Her mother and uncle also have PKD; often referred to simply as "bad kidneys."



What sets Suzie Lettunich apart from many volunteers is her passion and commitment to disseminate information about the disease and increase funding for research. Hope remains strong that current treatment methods can be improved and ultimately a cure will be found. Lettunich serves as the Chairperson for the Seattle Chapter of the PKD Foundation, and provides answers to our questions about this quiet cause.


Questions & Answers With Suzie

What is PKD?


PKD stands for polycystic kidney disease. Polycystic means "many cysts" form on each kidney. They grow and multiply into the thousands, causing the mass of the kidney to grow as large as a football, weighing up to 35 pounds each. Ultimately, the diseased kidneys shut down; dialysis and transplant are the only options to prolong life.



PKD is the most common, genetic, life-threatening disease affecting more than 600,000 Americans and 12.5 million people worldwide. That's more than cystic fibrosis, muscular dystrophy, hemophilia, sickle cell anemia and Down's syndrome - combined. I was diagnosed in April of 1998. The only general information I found was the PKD Foundation website which, back then, was very unbefitting of the Foundation's genuine expertise on PKD.


Can You Describe Your Experiences Volunteering for PKD?


Suzie: Just months after my diagnosis, I sent a letter to the PKD Foundation. Before long I was the chair of the Seattle Chapter. I'm in charge of meetings, guest speakers, newsletters, education, awareness and fund-raising in our area. I also serve on the National Walk for PKD committee - providing all the advertising and marketing support for more than 35 events held across the country.



I'm a member of the national Chapter Advisory Committee; serving as a mentor to other PKD Chapters in cities across the country. Additionally, I'm the copywriter and associate creative director on all PKD Foundation projects that come through Horton Lantz & Low (my day job is in advertising and design).



Dale Lantz, one of our managing partners, has a brother who suffers from the same condition. We pledged to pool our resources and creative expertise to raise awareness and funds for PKD research. Horton Lantz & Low is now the agency of record for the PKD Foundation. We have donated more than $250,000 in pro-bono creative services.



From the very beginning, I have never been afraid. I'm driven to fight for a cure; also to educate people about this condition and raise funds that we so desperately need. There are more experts interested in doing research than we currently have funds to support.



The PKD Foundation has just a single office with 20 paid positions serving 12.5 million PKD patients worldwide. Everyone else is a volunteer, with a very grass-roots approach. We lobby congress for support from NIH. We have a "major gifts" program for corporate and private sponsorships. We host the annual Walk for PKD in major cities across the country. We look to volunteers to organize anything from a bake sale to a bowl-a-thon.



The combined fund-raising efforts of the PKD Foundation staff and volunteers, including 35 Walk for PKD events, will raise around $4 million in an entire year. By contrast, the Northwest AIDS Walk in Seattle can raise $1 million in one city, in one day.


Have your efforts helped increase the visibility of PKD?


Suzie: Yes, we have great marketing materials, PSAs and brochures, a quarterly newsletter and a terrific website with monthly updates. I believe our greatest opportunity is to rally around the Walk for PKD events once a year.



I'd like to see focused public relations pitches centered on the families that have been devastated by this disease. We need to pool the few marketing dollars we have to get the media's ear; advertising and placing PSAs in select major markets. We must compel those outside the current PKD circle to support our cause.



We are at a disadvantage because so few people have even heard of PKD. This is due, in part, to the fact that it is not outwardly visible in a patient's physical appearance. What is wrong with us is on the inside of our body. So we suffer in silent anonymity.



Volunteers across the country educate as many people as they can by attending Charity Fairs at large corporations, speaking to business organizations, visiting hospitals and dialysis centers. Many of our volunteers have incredible energy and enthusiasm, but lack the experience required to succeed in some endeavors. We motivate and train volunteers across the country, and try to attract experts in areas such as marketing, PR and fund-raising to offer pro-bono support of our cause.


Has the PKD Foundation been successful in obtaining assistance from celebrities?


Suzie: Few people are aware that the late Erma Bombeck died of complications related to PKD. Her family continues to support PKD research efforts. PKD affects one in 500 people, there are surely some celebrities living with the condition or those that know someone who is. By nature of their celebrity, the media would be more likely to tell their story. We are always hopeful that someday, someone will have the courage and compassion to come forward.



The PKD Foundation website has a wealth of information at http://www.pkdcure.org.



Call the PKD Foundation at: 1-800-PKD-CURE.


-- DeWayne Lumpkin, Freelance Writer

Do You Know Someone Like Suzie?


Every cause should have an angel who has the vision and the persistence to help it reach its goal. Do you know somebody like this? Tell us about them. We're always looking for people to honor on this page. Just write us at...


people@fundraisers.com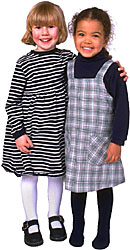 Thanks for visiting FundRaisers.com! Share it with other people for their fundraising campaigns.