The People Behind the Cause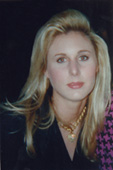 Believing in Miracles: Little Baby Face Foundation


Katherine M. Rothman

Volunteer
Little Baby Face Foundation


Katherine M. Rothman volunteers her PR firm's formidable skills to Little Baby Face Foundation (LBFF). LBFF is a national, non-profit organization working to raise awareness, improve treatment techniques and provide financial assistance to families of children born with facial disfigurements.



Little Baby Face Foundation deals with heartbreaking complications from microtia, atresia, cleft lip/cleft palate, facial paralysis and other disfigurements. They focus on providing resources to doctors dealing with issues that include reconstructive surgery, hearing and speech deficits and rehabilitative therapy. They also provide networking for families needing medical, financial, emotional, psychosocial and educational support.



Katherine Rothman was integral in promoting this year's First Annual Fall Benefit titled "Believe in Miracles." The event was staged at The Sky Club in Manhattan's Metropolitan Life Building on Park Avenue. The glamorous event included cocktails, a light buffet supper, dancing and an auction. Combine numerous celebrity attendees, generous corporate sponsors, a glittering skyline, and it can't get more New York, New York than this.



Ms. Rothman's public relations firm, KMR Communications, Inc. specializes in medical, beauty and fitness clientele. The firm was named "one of the top healthcare pr firms in the nation," by PR Week Magazine. Her "pro bono" status for LBFF is based on her strong belief in its work. She also devotes her time and resources to other charitable endeavors including: The EOS Orchestra, New York City Rescue Mission, and The Prasad Project. Ms. Rothman has been a frequent guest lecturer and author of articles in magazines such as Plastic Surgery Products, Physician's Financial News, Cosmetic Surgery Times and others.


Questions & Answers With Katherine

How did you become involved with Little Baby Face Foundation Charity Event?


I'm the CEO of KMR Communications, Inc which is a PR firm in New York City. We represent numerous plastic and reconstructive surgeons. I was lecturing at a conference attended by Dr. Thomas Romo, a facial plastic surgeon and the president of Little Baby Face Foundation. I had attended previous charity events organized by Dr. Romo and his lovely wife Diane. I told Dr. Romo I really believed in the cause and when he was ready to move forward "please count me in." It was also such a logical fit, due to the fact, we represent so many physicians whom we can contact to lend their medical expertise to The Little Baby Face Foundation.


How successful was the recent LBFF New York fundraiser, Believe in Miracles?


The fundraiser was incredibly successful on so many levels. We had substantial attendance, including celebrities such as Lucy Arnaz, Jade Barrymore, MSNBC's Alex Witt, Actor Dylan Baker, and lead singer from Journey, Steve Augeri. In total the attendance was approximately 400 people. In addition, there was a large silent auction which generated tens of thousands of dollars as well as $25,000 in corporate donations.



Numerous members of the media were there to cover the event. This will serve to heighten awareness of the organization among the general public; some of whom will hopefully attend future events, serve as volunteers, or encourage their companies to donate. We had only two months to put this entire event together, and it was the largest one the organization has done thus far. The board members are quite confident that with a longer lead time; the next event will be even more successful in terms of tickets sold, celebrity participation, and donations.


Can you offer any tips on securing celebrity involvement for charity events?


First, start early. Celebrities have incredibly busy schedules. It also makes sense to target celebrities who would have a personal link to a cause. For example, if your organization benefits those with learning disabilities, seek out celebrities who are learning disabled so that there is a logical reason for their involvement.



In order to reach the broadest spectrum of celebrities, contact all of the major agencies such as William Morris, Creative Artists Agency, International Creative Management, and large PR firms who handle celebrities such as PMK/HBH Public Relations. It is also helpful to have a celebrity spokesperson with a vested interest in the cause, who is educated about an organization and its goals. A famous spokesperson can do media appearances in advance of an event to further interest among the media and potential patrons.



If a charity has the budget, one can hire celebrities to participate in a charity's events through companies such as Celebrity Focus or The Celebrity Source. Although this may seem disingenuous to some, famous people are so important in raising awareness in a cause. Elizabeth Taylor really helped to put AMFAR on the map as did Sharon Stone. It's also wise to target celebrities in the same geographic area as an event. If an event if being held in Los Angeles, it doesn't make much sense to seek celebrities who live, work, or tape television programs in New York.


What important lessons have you gleaned from working with charitable organizations?


It is really encouraging to see that there are good people out there who are willing to not only give their money, but their time. You cannot be afraid to reach out to people, because the old saying, "nothing ventured - nothing gained" certainly holds true. In an organization, everyone's help really counts. Some people may feel they can't be of help if they don't have any particular area of expertise and that is just not the case. There are so many worthy causes that need help. That help, need not always come in the form of money or some tangible skill but simply from people who are enthusiastic and want to make a difference. Very few individuals or organizations will react unfavorably to being asked to donate or participate in a good cause. The worst anyone can say is "no."


What makes The Little Baby Face Foundation special and why is it so important for folks to know about the cause?


The birth of a child is an exciting and overwhelming event for any new parent. When that child is born disfigured, a parent can feel helpless and not know where to turn or even that a particular condition can be reversed or improved. If parents know where to turn to help their child, this can spare them time, expense, heartache and guess work. As Dr. Thomas Romo has said, "Reconstruction of a congenital facial birth defect is one of the most gratifying of all surgeries. The transformation of young, shy children into proud, self-confident children is truly amazing."


-- DeWayne Lumpkin, Freelance Writer


Little Baby Face Foundation can be reached by phone at: (212) 288-3495.



Their website address is http://www.littlebabyface.org/index.htm

Katherine Rothman's KMR Communications, Inc. can be reached by phone at (212) 213-6444.



Their website address is: www.kmrcommunications.com


Do You Know Someone Like Katherine?


Every cause should have an angel who has the vision and the persistence to help it reach its goal. Do you know somebody like this? Tell us about them. We're always looking for people to honor on this page. Just write us at...


people@fundraisers.com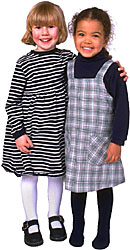 Thanks for visiting FundRaisers.com! Share it with other people for their fundraising campaigns.