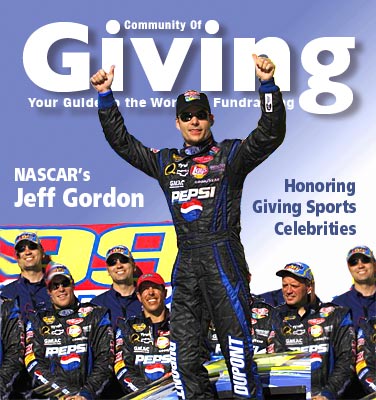 Honoring Giving Athletes!

Jeff Gordon: The Jeff Gordon Foundation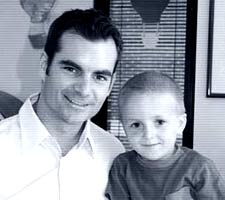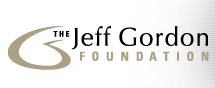 For four time NASCAR Cup Series champion Jeff Gordon, victory lane is the place where hard work, determination and experience have combined for an amazing number of wins. Off the track, Jeff seeks to help children and their families gain their own victories over chronic and often debilitating illnesses through The Jeff Gordon Foundation.



Established in 1999, The Foundation primarily provides support for four designated charities, also offering support on a case by case basis for other charitable organizations. Overcoming serious illness is the biggest victory of all, and The Jeff Gordon Foundation is grateful for the opportunity to work with courageous children and their families.


Dan Marino: Dan Marino Foundation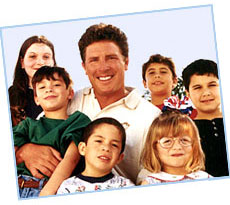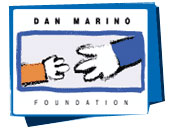 In March 1992, Dan and Claire Marino established The Dan Marino Foundation to raise money for various children's charities in South Florida. The mission of The Dan Marino Foundation is to support integrated treatment programs for children with chronic illnesses and developmental disabilities, so they can lead healthier and happier lives. Through the generous support of public and private donations and special events The Dan Marino Foundation has distributed over $7,000,000.


Lance Armstrong: Lance Armstrong Foundation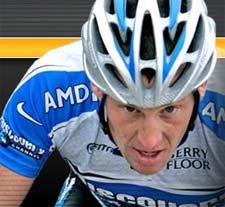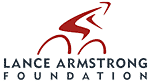 The Lance Armstrong Foundation (LAF) believes that in the battle with cancer, unity is strength, knowledge is power and attitude is everything. Founded in 1997 by cancer survivor and champion cyclist, Lance Armstrong, the LAF provides the practical information and tools people living with cancer need to live strong. Their mission is to inspire and empower people with cancer to live strong. They serve their mission through education, advocacy, public health and research programs.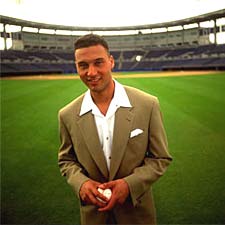 Derek Jeter: Turn 2 Foundation



Derek Jeter's Turn 2 Foundation is designed to create and support signature programs and activities that motivate young people to turn away from drugs and alcohol and "TURN 2" healthy lifestyles. Through these ventures, the Foundation strives to create outlets that promote and reward academic excellence, leadership development and positive behavior. Turn 2's goal is to see the children of these programs grow safely and successfully into adulthood and become the leaders of tomorrow.


Magic Johnson: Magic Johnson Foundation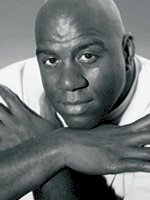 The Magic Johnson Foundation, founded in December of 1991 by Earvin "Magic" Johnson, is recognized as a nonprofit public charity under section 501(c)(3) of the Internal Revenue Code.



The mission of the Foundation is to identify and support community-based organizations that address the educational, health, and social needs of children, young adults and inner-city communities throughout the nation. MJF also donates needed funds to organizations that provide HIV/AIDS prevention and health care education to the minority community.


Donovan McNabb: Donovan McNabb Foundation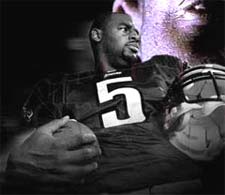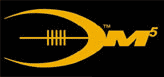 The Donovan McNabb Foundation was established in June 2000 by McNabb in honor of his close family members that have been diagnosed with diabetes. Donovan started his foundation so that he could help provide awareness and improve the lives of those that suffer from diabetes, as well as the families of those who have diabetes.



Over 15 million people in the United States alone have diabetes, but nearly 5 million people are unaware that they have contracted the disease. Preventative measures, however, can reduce the possibility of the spread of diabetes. These preventative measures include educating, regular exercise, controlled diet, and regular checkups by a doctor.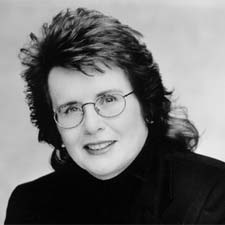 Billie Jean King:
Women's Sports Foundation



The Women's Sports Foundation is an educational nonprofit (501(c)(3) charity) organization founded in 1974 by tennis legend Billie Jean King so that girls following in her footsteps would not have to face the barriers she faced playing sports. The foundation is designed to advance the lives of girls and women through sports and physical activity.


Previous Celebs

Giving Home

Click To See More Celebs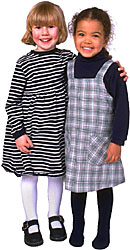 Thanks for visiting FundRaisers.com! Share it with other people for their fundraising campaigns.