Do you know of a great service we might have missed? Drop us a line and let us know about it at...

service@fundraisers.com





Fundraisers Services

Service Category: Charity Poker Event Experts

Everything You Need To Stage
A Successful Poker Fundraiser



Our Poker Event Experts Have The Expertise To Offer You:

Public Relations


Pro Player & Celebrity Bookings


Boot Camp With Pros


Poker Entertainers


Needs Assessment Consultation


Support Team Definition


Poker Event Checklist


Poker Event Planning Timeline


Custom Tournament Structure


Poker Tournament Rules


Revenue Opportunities Consultation


Legal Resources Validation For Your Location


Event Team Resources


Professional Poker Photography


Poker Merchandise


Custom Poker Supplies: Table Felts, Poker Chips, Etc.


Venue Support


Event Layout Design


Volunteer Dealer Training Sessions




Our team can help you create a poker event that meets your financial, public relations and entertainment goals.


Learn More About This Great Fundraising Opportunity!



For more information on how you can have a successful charity poker event, email...


info@pokercares.com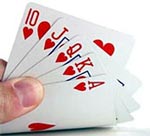 Seeking Charity Poker Event Experts

Team Up With Fundraisers.com!


Are you an Event Planner or Charity Poker Tournament Director? Fundraisers.com is looking for professionals to help us grow our charity poker resources. Drop us an email at charitypoker@fundraisers.com and tell us about your services.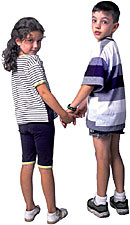 Thanks for visiting FundRaisers.com! Share it with other people for their fundraising campaigns.