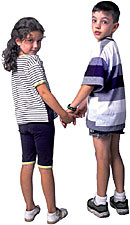 Thanks for visiting FundRaisers.com! Share it with other people for their fundraising campaigns.










Fundraising Ideas:

Insiderpages.com Brings Your Neighborhood To The Web- And Makes Money For Your Cause!

Review Local Businesses And Receive A Contribution To The Cause



Fundraising has become a requirement for parents nowadays, and trying to fit it into their busy schedule of work and raising kids, there are only so many hours left in the week for them to reach out to friends and neighbors during the groups fundraising campaigns. As a matter of fact, most fundraisers have four fundraising campaigns a year which could cause some parents to rather pay out of their own pocket for goods than have to solicit those around them. Enter a great new idea for fundraisers InsiderPages.com- parents don't have to SELL anything to their loved ones, they just have to write reviews.



This fundraising program works by enabling organizations to raise money by writing online reviews of local businesses. Supporters simply write reviews on Insider Pages about businesses they use such as doctors, hairstylists, home contractors, or restaurants. For each review they write, Insider Pages makes a donation to their organization. Now schools, little leagues, clubs and even national foundations can raise thousands of dollars without having to sell anything or ask supporters for donations. Insider Pages is a subsidiary of Citysearch which was built on the idea that the best way to find a local business is to ask someone you trust.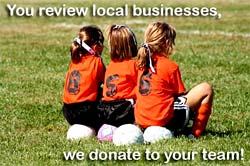 "Insider Pages Fundraising is a great option for busy parents who want an alternative to traditional fundraisers," said Eric Peacock, General Manager, Insider Pages. "Parents that participated in our pilot program really enjoyed writing online reviews of their favorite businesses. They found it much easier to fit into their hectic schedules than selling products to family and neighbors. And they felt like they were giving back to their community by sharing recommendations of great local businesses in their towns."



Chris Sullivan of Forest Avenue Elementary School in Montgomery, Alabama participated in the pilot program and had this to say "In only three weeks, we raised enough money for new computers for our school, "It was really useful to see what businesses were recommended by other parents like me. This is the best fundraiser I have been involved with and I would highly recommend it to any group."


An Easy Project For All Kinds Of Organizations


The program is open to all types of organizations. Whether it's a school raising money for new computers, a soccer league trying to build new fields or buy jerseys, or a national foundation raising money for their cause, Insider Pages makes it easy to get started. This self service program has three simple steps to follow:

Sign Up: Start at www.insiderpages.com by providing your organization's information and establishing a goal and start date. Insider Pages emails you back with all the information you'll need to get started.


Write Reviews: You and your group's members, supporters, friends, family, and/or co-workers write as many reviews of your favorite local businesses as you can, from work or home, day or night, at any time during the fundraising period. Anyone from around the country can join your fundraiser by registering on the site as long as they are at least 18 years of age.


Cash The Check: Up-to-the minute status page tracks fundraising progress in addition to keeping tallying the number of all participants' reviews. Upon completion, your organization receives a check.


Organizations can raise thousands of dollars in as little as three weeks depending on the level of participation. Not only does this program take the hassle out of fundraising, it also provides the community with a rich source of customer referrals and tips that can be viewed by anyone for free. Fundraisers.com also believes that this will help the local fundraisers to build relationships with local businesses in their community. This could definitely come in handy for your next fundraising event.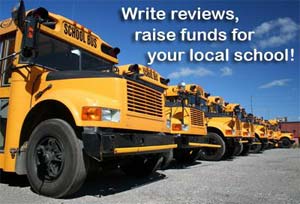 A Success For Forest Avenue Elementary School


Fundraising organizer Chris Sullivan is the proud father of two children (a kindergartner and a 2nd-grader) and a PTA member at Forest Avenue Elementary. He told us a little about the school, their fundraising goals and how Insider Pages helped them not only meet, but exceed them.


The Organization


"Forest Avenue Academic Magnet Elementary is located in Montgomery, Alabama, spans grades K-5 and has about 680 students. All students are selected by an application process and ranked according to test scores. Students work one grade level ahead in reading, mathematics, spelling and English."


Their Goal


"Our goal was to raise money for computers for our school. This was the first fundraiser I'd ever organized. I didn't even know how an Insider Pages fundraiser worked. But it's so easy to manage. And fun! You get to have your say about businesses in your community, while making money for your organization."



"It can be done in your spare time- day or night- when it's convenient for you. All you need is an Internet connection. So when I realized how easy it was, and what an amazing opportunity it was, I knew I'd found the right fundraising tool for Forest Avenue Elementary."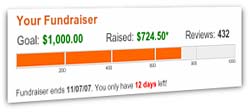 The Results


"The results were more than we expected. We exceeded our goal by more than $1,000! Insider Pages was awesome to work with. The check arrived on time as promised, and went straight to new computers for our school. It was really neat- we used technology, and an internet company, to get computers for our school. The customer support was there not only for organizers, but participants as well. They listened. They honored my requests. They'll work with you in any way possible to make your fundraiser successful. We'd love to work with Insider Pages again, absolutely. We're holding our breath and crossing our fingers that we get to do a follow-up. I can't say enough good things about them."


Try It Today!


For additional information and guidelines about Insider Pages Fundraising Program visit http://www.insiderpages.com. If you join the program, drop us an email and let us know how it worked for your group. -Annie Van Bebber








Don't Keep It To Yourself!


We're looking for YOUR unique fundraising ideas. Share your success stories with us and we might feature it right here on this page. Send your stories to...


idea@fundraisers.com