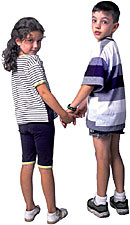 Thanks for visiting FundRaisers.com! Share it with other people for their fundraising campaigns.







Fundraising Tips:

The Scoop On Cookie Dough Fundraisers


Cookie dough fundraising is really hot with fundraising groups today. Find out why and if it's right for your group's next fundraiser.


How Cookie Dough Fundraising Works


Using order-taker brochures, your group members allow your supporters to choose from a selection of delicious flavors that even border on gourmet. Some cookie dough brochures offer flavors like and white chocolate macadamia, chocolate chunk and peanut butter. Some even offer your brand favorites like Hershey's Kisses, Reese's Peanut Butter Cup, M&M's and Reese's Pieces. Once all orders are taken and the money has been collected, the order forms are tallied and the cookie dough is ordered with your fundraising company. About two weeks later, your cookie dough is delivered for you to distribute to your buyers. The dough is usually packed in 3 lb tubs. Because most cookie dough comes frozen some planning with your fundraising company is needed for delivery day. However, some of the newest cookie dough requires no refrigeration and will keep for many months.


No Money Down = No Risk


Since cookie dough fundraising is an order taker fundraiser, you can start fundraising without putting any money down. This is great if you are low on cash to begin with. Most tubs sell for $10 and expect to make between 35% - 55% profit depending on how many tubs your group sells. Make sure to choose a fundraising company that provides free shipping since the weight of tubs can add up fast. A group size of 20 or larger is usually recommended, but any group can raise anywhere from $1,000 - $10,000 and more if they are motivated and focused.



The taste of freshly baked cookies is sure to get anyone's mouth watering, so you might want to consider cookie dough since it's likely to be as easy to sell as cookies are to eat!


---
JustFundraising.com
Scrumptious Cookies Raise Big Dough!

Who wouldn't want to eat the most delicious, gooey, tasty cookies, when all they have to do is scoop & bake?

JustFundraising's Top Picks:

NEW - Creative Confections: 10 gourmet flavors with ZERO TRANS FATS, including M&Ms, Chocolate Chunk, White Chunk Macadamia...

NEW - Elite Retreats: includes 21 delicious cookie flavors, pretzels, muffins...

Free Brochures
Free Shipping
No Money Up Front
Up-to 56% Profit

Tip: Sell even more by having baked samples on hand at your office, bake sale or busy event.

You earn up to 56% PROFIT like...
> Panthers Football of Flint MI: 30 kids sold 694 tubs ($7,550 raised)
> Hancock County Cross Country: 25 kids sold 756 tubs ($8,050 raised)
Call The JustFundraising Staff For More Info
Toll-Free 1-888-440-4114
Get Started Now OR Mail Me Information







Don't Keep It To Yourself!


We're looking for YOUR unique fundraising ideas. Share your success stories with us and we might feature it right here on this page. Send your stories to...


idea@fundraisers.com