Fundraisers.com Features This Month's Causes

Join The Fight Against Breast Cancer



The goal of the Breast Cancer Research Foundation is to achieve prevention and a cure for breast cancer in our lifetime by providing critical funding for innovative clinical and genetic research at leading medical centers worldwide, and increasing public awareness about good breast health. A minimum of 85 cents of every dollar goes to research and awareness programs.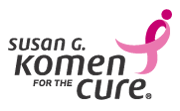 Susan G. Komen for the Cure is the global leader of the breast cancer movement, having invested more than $1 billion since inception in 1982. As the world's largest grassroots network of breast cancer survivors and activists, they are working together to save lives, empower people, ensure quality care for all and energize science to find the cures.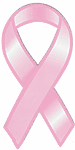 According to the National Cancer Institute, Breast Cancer is the most common non-skin cancer, and the second leading cause of cancer related death in women. Although the breast cancer diagnosis rate has increased, there has been a steady drop in the overall breast cancer death rates since the early 1990s. Currently, $570 million dollars a year is spent on breast cancer research.


Domestic Violence Awareness Month



What Mariska Hargitay Said She Discovered


One in three women report being physically or sexually abused by a husband or boyfriend at some point in their lives.



Every two minutes in the United States, someone is sexually assaulted.



More than five children die every day in this country as a result of child abuse and neglect, and up to 15 million children witness domestic violence in their homes each year.



But what really opened her eyes and subsequently, her heart, was the fan mail she received. The letters didn't say, "I love your show. Can you send me an autographed picture?" They said, "I was raped when I was fifteen. I'm forty now and I've never told anyone." Survivors were disclosing their stories to her, many for the first time.



The fact that these individuals were revealing something so personal to someone they knew only as a character on television demonstrated to Mariska, and to all of us, how desperate they were to be heard, believed, supported and healed.



Her response was to create Joyful Heart.



Inspired by her deep connection and love for Hawaii, where she first experienced her own heart awakening, Mariska founded Joyful Heart in Kona in 2004, with the intention of helping sexual assault survivors heal and reclaim a sense of joy in their lives.


Now you can help too! Get Involved



What is NO MORE?


NO MORE is a new unifying symbol designed to galvanize greater awareness and action to end domestic violence and sexual assault. Supported by major organizations working to address these urgent issues, NO MORE is gaining support with Americans nationwide, sparking new conversations about these problems and moving this cause higher on the public agenda.



Who is behind NO MORE? Find Out HERE





"Bearing Witness to Violence Against Women for over two decades"



The Clothesline Project honors women survivors as well as victims of intimate violence. Any woman who has experienced such violence, at any time in her life, is encouraged to come forward and design a shirt. Victim's families and friends are also invited to participate.



Editors Note: While working with a shelter in Glendale, CA during the 1990's,the Clothesline Project was out in front of the YWCA and what an impact it had on people reading the messages on the shirts.



Read about the History and how you can impact your neighborhood and help raise awareness with the Clothesline Project.


National Down Syndrome Awareness Month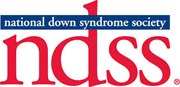 The National Down Syndrome Society envisions a world in which all people with Down syndrome have the opportunity to realize their life aspirations. NDSS is committed to being the national leader in enhancing the quality of life, and realizing the potential of all people with Down syndrome. The mission of the National Down Syndrome Society is to benefit people with Down syndrome and their families through national leadership in education, research and advocacy.



Read more about the... National Down Syndrome Society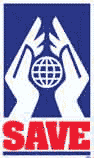 SAVE Today


The SAVE (Stop America's Violence Everywhere) program was launched by the AMA Alliance in 1995 to Stop America's Violence Everywhere. As part of SAVE, state and county Alliances provide schoolchildren, battered women and their families, and homeless families with financial and emotional support and simple, effective lessons in conflict resolution. Included under the SAVE umbrella are two paths of action: SAVE-A-Shelter and SAVE Schools from Violence.



Read more about the... AMA Alliance


World Food Day



World Food Day is a day of action against hunger.


People around the world come together to declare their commitment to create a world free from hunger and malnutrition. Because when it comes to hunger, the only acceptable number is zero.


Read more about the... World Food Day


National Red Ribbon Week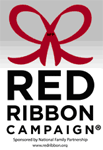 The Red Ribbon Campaign was started when drug traffickers in Mexico City murdered Kiki Camarena, a DEA agent, in 1985. This began the continuing tradition of wearing and displaying red ribbons as a symbol of intolerance towards the use of drugs. The purpose of the Red Ribbon Campaign is to present a unified and visible commitment toward the creation of a DRUG-FREE AMERICA.



Find out more about Red Ribbon Week


Students Against Destructive Decisions



SADD is a peer-to-peer education, prevention, and activism organization dedicated to preventing destructive decisions, particularly underage drinking, other drug use, risky and impaired driving, teen violence, and teen suicide.



See how you can help SADD


Click For More October Awareness Listings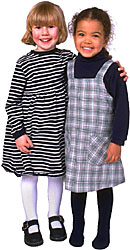 Thanks for visiting FundRaisers.com! Share it with other people for their fundraising campaigns.