Fundraisers.com Features This Month's Causes

National Alzheimers and Brain Awareness Month



The Alzheimer's Association® is the leading voluntary health organization in Alzheimer's care, support and research. The Vision: A world without Alzheimer's and all other dementia®. The Mission: The Alzheimer's Association leads the way to end Alzheimer's and all other dementia® by accelerating global research, driving risk reduction and early detection, and maximizing quality care and support. As the largest nonprofit funder of Alzheimer's research, the Association is committed to advancing vital research toward methods of treatment, prevention and, ultimately, a cure. They work on a national and local level to provide care and support for all those affected by Alzheimer's and other dementias. They are the leading voice for Alzheimer's disease advocacy, fighting for critical Alzheimer's research and care initiatives at the state and federal level.



For more information, please visit >>> The Alzheimer's Association




National Cancer Survivors Day


Plan now to participate in the 19th annual National Cancer Survivors Day on Sunday, June 4th, 2006. You will join thousands of people in hundreds of communities worldwide who will be celebrating the lives of all people, especially those who are living with a history of cancer.



Read more about the... National Cancer Survivors Day




National Men's Health Week


The purpose of Men's Health Week is to heighten the awareness of preventable health problems and encourage early detection and treatment of disease among men and boys. This week gives health care providers, public policy makers, the media, and individuals an opportunity to encourage men and boys to seek regular medical advice and early treatment for disease and injury.



Read more about the... Men's Health Week




HIV Testing Day


National HIV Testing Day (NHTD) was first observed on June 27, 2005. This day was established as an annual observance to promote HIV testing. This is a particularly important time for YOU to get involved! Take the Test, Take Control.



Read more about the... National HIV Test Day


National Headache Awareness Week



The National Headache Foundation is a non-profit organization dedicated to educating headache sufferers and healthcare professionals about headache causes and treatments.




Read more about the... National Headache Foundation


Helen Keller Deaf-Blind Awareness Week




For over 110 years, Helen Keller Services for the Blind (HKSB) has been a pioneer in the field of blindness rehabilitation. Their mission is to help individuals of all ages and degrees of blindness to live as independently as possible within their own communities. Headquartered in Brooklyn, the agency has two additional rehabilitation sites on Long Island.



Read more about the... Helen Keller Services for the Blind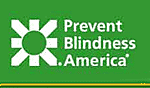 Vision Research Month / Eye Safety Awareness Week / Fireworks Safety Month


Since 1908, Prevent Blindness America has been the nation's leading volunteer eye health and safety organization with the sole mission of preventing blindness and preserving sight.



Read more about... Prevent Blindness America


Myasthenia Gravis Awareness Month




The Myasthenia Gravis Foundation of America (MGFA) is the only national volunteer health agency dedicated solely to the fight against myasthenia gravis.



Read more about the... Myasthenia Gravis Foundation of America


National Aphasia Awareness Month



a pha sia (uh-fay'-zhuh) n. An impairment of the ability to use or comprehend words, usually acquired as a result of a stroke or other brain injury. The National Aphasia Association, NAA, is a nonprofit organization that promotes public education, research, rehabilitation and support services to assist people with aphasia and their families.



Read more about the... National Aphasia Association


Dystonia Awareness Week


The mission of the Dystonia Medical Research Foundation is to advance research for a cure; to promote awareness and education; and to support the needs and well being of affected individuals and families.



Read more about the... Dystonia Medical Research Foundation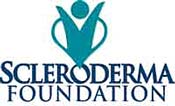 National Scleroderma Awareness Month


The Scleroderma Foundation is the national organization for people with scleroderma and their families and friends. It was formed January 1,1998, by a merger between the West Coast-based United Scleroderma Foundation and the East Coast-based Scleroderma Federation.



Read more about the... Scleroderma Foundation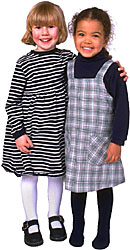 Thanks for visiting FundRaisers.com! Share it with other people for their fundraising campaigns.