Fundraisers.com Features This Month's Causes

American Diabetes Association Alert Day



The American Diabetes Association is the nation's leading nonprofit health organization providing diabetes research, information and advocacy. Founded in 1940, the American Diabetes Association conducts programs in all 50 states and the District of Columbia, reaching hundreds of communities.



Read more about the... American Diabetes Association and Alert Day



Did you know that Diabetes is the leading cause of Kidney failure ?


National Kidney Month



The National Kidney Foundation, Inc., a major voluntary health organization, seeks to prevent kidney and urinary tract diseases, improve the health and well-being of individuals and families affected by these diseases, and increase the availability of all organs for transplantation. One in nine Americans has chronic kidney disease.



Read more about the... National Kidney Foundation



Multiple Sclerosis Week





Multiple Sclerosis (MS) is an unpredictable, often disabling disease of the central nervous system that disrupts the flow of information within the brain, and between the brain and body.



Read more about the... National Multiple Sclerosis Society


National MS Education and Awareness Month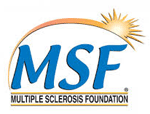 National MS Education and Awareness Month is an effort by the Multiple Sclerosis Foundation (MSF) and affiliated groups to raise the public's awareness of multiple sclerosis. The vital goals of this campaign are to promote an understanding of the scope of this disease, and to assist those with MS in making educated decisions about their healthcare.



Read more about the... Multiple Sclerosis Foundation


Mental Retardation Awareness Month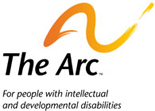 The Arc is the national organization of and for people with mental retardation and related developmental disabilities and their families. It is devoted to promoting and improving support. The association also fosters research and education regarding the prevention of mental retardation in infants and young children. The Arc is a grassroots organization with 140,000 members who are affiliated through approximately 1,000 state and local chapters across the nation.



Read more about... The Arc


National Colorectal Cancer Awareness Month



The Cancer Research and Prevention Foundation (CRPF) and its 57 collaborating partners kick-off the annual National Colorectal Cancer Awareness Month (NCRCAM) campaign this month. The campaign educates Americans about colorectal cancer (CRC), one of the most preventable cancers. Regular screenings can actually prevent the disease and diagnose it in its early, more easily treated stages.



Read more about... National Colorectal Cancer Awareness Month


American Red Cross Month



Since its founding in 1881 by visionary leader Clara Barton, the American Red Cross has been the nation's premier emergency response organization.



Today, in addition to domestic disaster relief, the American Red Cross offers compassionate services in five other areas: community services that help the needy; support and comfort for military members and their families; the collection, processing and distribution of lifesaving blood and blood products; educational programs that promote health and safety; and international relief and development programs.



Read more about the... American Red Cross


National Patient Safety Awareness Week




The National Patient Safety Foundation mission: To Improve the Safety of Patients through their efforts to: Identify and create a core body of knowledge; Identify pathways to apply the knowledge; Develop and enhance the culture of receptivity to patient safety; Raise public awareness and foster communications about patient safety; and Improve the status of the Foundation and its ability to meet its goals.



Read more about the... National Patient Safety Foundation


National Eye Donor Month



The Eye Bank Association of America (EBAA) is a not-for-profit organization of eye banks dedicated to the restoration of sight through the promotion and advancement of eye banking. The oldest transplant association in the United States, the EBAA is a nationally recognized accrediting body for eye banks. Since 1961, EBAA member banks have restored sight to nearly 1,000,000 individuals.



Read more about the... Eye Bank Association of America


Workplace Eye Health and Safety Month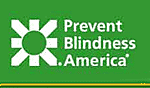 February 12th - 18th


Since 1908, Prevent Blindness America has been the nation's leading volunteer eye health and safety organization with the sole mission of preventing blindness and preserving sight.



Read more about... Prevent Blindness America


Save Your Vision Week



As the premier authority in the optometric profession, the American Optometric Association leads the way in its mission of improving the quality and availability of eye and vision care everywhere. With more than 34,000 members serving nearly 6,500 American communities, AOA helps optometrists provide over two thirds of all primary eye care in the United States.



Read more about the... American Optometric Association


Click For More March Awareness Listings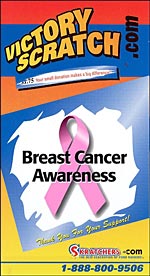 Featured Idea:

Victory Scratch Cards... Scratch Your Way To Success!

CLICK HERE For Information On Victory Scratch Cards!


Victory Scratch Cards are an innovative new way to collect donations. They can be used alone, or in tandem with other fundraising projects, like 10k runs and bike-a-thons, to raise even more money for your cause. The cards can be customized with your group name and logo, and each card features inspirational messages. Try them now and get FREE Shipping and 30 day financing!


Click Here to learn more about Victory Scratch Card Fundraising.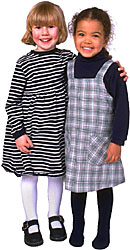 Thanks for visiting FundRaisers.com! Share it with other people for their fundraising campaigns.