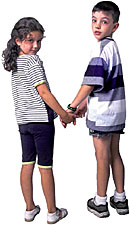 Thanks for visiting FundRaisers.com! Share it with other people for their fundraising campaigns.








Fundraising Idea:





Earn $5 For Your Organization
With Every Membership Sold


In these days of tightening budgets, BJ's is proud to offer your school or youth organization a uniquely effective fundraising program: selling and renewing BJ's Memberships through the BJ's Fuel Your Fundraiser(SM) Program.



For every Membership sold or renewed, BJ's will donate $5 to your qualifying school or youth organization. To help you sell more Memberships, BJ's provides a special, money-saving Fuel Your Fundraiser Membership offer to individuals joining or renewing through your organization.



And, of course, you'll have the best sales pitch of all: BJ's Members save time, money and hassle every day with big values on top-brand groceries, merchandise and specialty services.


Apply for the BJ's Fuel Your Fundraiser Program today!

BJ's Nonprofit Partners



United Way of America® is the national organization dedicated to leading the United Way movement toward its goal of making a measurable impact in every community in America. Across America, the United Way improves lives by mobilizing the caring power of communities. Community-level United Ways are partners in change, working with a broad range of people and organizations to identify and resolve pressing community issues.



BJ's supports the United Way through both corporate contributions and individual Team Member support. Since 2002, BJ's and its Team Members have donated more than $2.5 million to the United Way.




Since its founding in 1947, Dana-Farber Cancer Institute has been committed both to providing cancer patients with the best treatment available and to conducting cutting-edge research to develop tomorrow's cures.



Since 2001, BJ's and its Vendor Partner Program have raised more than $2 million for Dana-Farber's Women's Cancers Program Ñ proving that great things can happen when good deeds and good business work hand-in-hand.




BJ's supports the Salvation Army® in a variety of ways, ranging from direct corporate financial contributions and product donations to our support of the Red Kettle and Angel Tree Programs in our Clubs.



Funds donated to the Salvation Army's Red Kettle program provide direct support within local communities by helping those in need of financial assistance. The Salvation Army's Angel Tree program provides new clothing or toys for children of needy families. BJ's hosts both of these programs in our Clubs during the holiday season.




St. Jude Children's Research Hospital® is internationally recognized for its pioneering work in finding cures and saving children with cancer and other catastrophic diseases. Founded by late entertainer Danny Thomas and based in Memphis, Tenn., St. Jude freely shares its discoveries with scientific and medical communities around the world. No family ever pays for treatments not covered by insurance and families without insurance are never asked to pay. St Jude is financially supported by ALSAC, its fundraising organization.



BJ's partners with St. Jude by supporting their Thanks and Giving campaign, which encourages consumers to give "Thanks" for the healthy children in our lives, while "Giving" to help children everywhere who are desperately ill and battling to stay alive.




The mission of the National Alliance for Autism Research is to aggressively fund research that will lead to the discovery of the causes, prevention, effective treatments and cure for autism disorders.



Walk for Autism Research is the signature fundraising event of the National Alliance for Autism Research and is both the first and the largest walk program dedicated to autism research worldwide. BJ's is a major Walk sponsor for the New England area.




BJ's Wholesale Club is honored to partner with America's Promise®, the nation's foremost non-profit organization dedicated to mobilizing people from every sector of American life to build character and competence in our nation's youth.



America's Promise is a collaborative effort that builds upon community partnerships to fulfill Five Promises for every youth in America. These are:



Caring Adults: by developing ongoing relationships with caring adults, youth gain support, care and guidance



Safe Places: safe places with structured activities provide a haven for children to grow and develop



A Healthy Start and Future: adequate nutrition, exercise and health care pave the way for healthy bodies, healthy minds and smart habits for adulthood



Effective Education: marketable skills gained through effective education help youth successfully navigate the transition from school to work



Opportunities to Help Others: giving back to the community through service enhances self-esteem, boosts confidence and heightens a sense of responsibility to the community




The National Education's Association's (NEA) Read Across America- Building a Nation of Readers is an annual reading motivation and awareness program. Originally created as a one-day event held on Dr. Seuss' birthday, March 2, to celebrate the joy of reading, the NEA's Read Across America has grown into a nationwide initiative that promotes reading every day of the year.



Each February, BJ's celebrates this national event in each of the communities we serve by sponsoring a month-long reading incentive program at its adopted elementary schools. (See BJ's Adopt-A-School Program to learn more about school adoption.)




St. Coletta and Cardinal Cushing Schools is a nonprofit organization that provides specialized living and learning environments to individuals with cognitive and physical handicaps from diverse backgrounds. Children and adults are supported, respected and challenged within the Cardinal Cushing Center's innovative academic, social and vocational programs to help them build a sense of self-worth and fulfill their potential as active participants in their communities.



Since BJ's formation over 20 years ago, the company has raised over $4 million to help support St. Coletta & Cardinal Cushing's mission. Recently, BJ's and its Vendor partners dedicated Partnership Hall, a residence that marks the beginning of new possibilities for physically and mentally handicapped students of the Cardinal Cushing School.



Each year, the American Red Cross responds immediately to disasters such as hurricanes, floods, earthquakes, tornadoes and fires.



During times of need, such as the one that occurred in the aftermath of Hurricane Katrina, BJ's partners with the American Red Cross to provide resources and financial support for vital disaster relief efforts.



For more information, see BJs Wholesale Club's Fuel Your Fundraiser program.








Don't Keep It To Yourself!


We're looking for YOUR unique fundraising ideas. Share your success stories with us and we might feature it right here on this page. Send your stories to...


idea@fundraisers.com