Fundraisers.com Features This Month's Causes

National Employee Health And Fitness Day



The National Association for Health and Fitness (NAHF) is a non-profit organization that exists to improve the quality of life for individuals in the United States through the promotion of physical fitness, sports and healthy lifestyles. NAHF accomplishes this work by fostering and supporting Governor's and State Councils and coalitions that promote and encourages regular physical activity.



Read more about the... National Association for Health and Fitness


Skin Cancer Awareness And Prevention Day



The American Cancer Society is the nationwide community-based voluntary health organization dedicated to eliminating cancer as a major health problem by preventing cancer, saving lives, and diminishing suffering from cancer, through research, education, advocacy, and service.



Read more about the... Skin Cancer Prevention


National Safe Kids Week



Safe Kids Worldwide is a global network of organizations whose mission is to prevent accidental childhood injury, a leading killer of children 14 and under. More than 450 coalitions in 16 countries bring together health and safety experts, educators, corporations, foundations, governments and volunteers to educate and protect families. The organization was founded in 1987 by Children's National Medical Center with support from Johnson & Johnson.



Read more about... Safe Kids Worldwide


National Anxiety Disorders Screening Day



Freedom From Fear is a national not-for-profit mental health advocacy association founded in 1984 by Mary Guardino. Ms. Guardino founded FFF as an outgrowth of her own personal experiences of suffering with anxiety and depressive illnesses for more than 25 years. The mission of FFF is to impact, in a positive way, the lives of all those affected by anxiety, depressive and related disorders through advocacy, education, research and community support.



Read more about... Freedom From Fear


Childhood Depression Awareness Day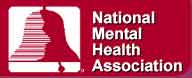 The National Mental Health Association is the country's oldest and largest nonprofit organization addressing all aspects of mental health and mental illness. With more than 340 affiliates nationwide, NMHA works to improve the mental health of all Americans, especially the 54 million people with mental disorders, through advocacy, education, research and service.



Read more about the... National Mental Health Association


National Suicide Awareness Week



In any given year in the Unites States, approximately 30,000 individuals die by their own hands and thousands more attempt suicide. To combat this, the Substance Abuse and Mental Health Services Administration (SAMHSA) Center for Mental Health Services, is launching the National Suicide Prevention Initiative (NSPI). NSPI is a collaborative, multi project initiative designed to incorporate best practices and research toward reducing the incidence of suicide nationwide.



Read more about the... Substance Abuse and Mental Health Services Administration


North American Occupational Safety and Health Week


Founded in 1911, the American Society of Safety Engineers (ASSE) is the oldest and largest professional safety organization. Its more than 30,000 members manage, supervise and consult on safety, health, and environmental issues in industry, insurance, government and education.



Read more about the... American Society of Safety Engineers


National Nurses Week



The American Nurses Association is the only full-service professional organization representing the nation's 2.7 million registered nurses (RNs) through its 54 constituent member associations. The ANA advances the nursing profession by fostering high standards of nursing practice, promoting the economic and general welfare of nurses in the workplace, projecting a positive and realistic view of nursing, and by lobbying the Congress and regulatory agencies on health care issues affecting nurses and the public.



Read more about the... American Nurses Association


Brain Tumor Action Week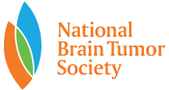 National Brain Tumor Society (NBTS) is a nonprofit organization committed to finding a cure for brain tumors. They aggressively drive strategic research, advocate for public policies that meet the critical needs of the brain tumor community, and provide patient information. Headquartered in Watertown, Massachusetts, with offices in San Francisco, California and Wilmington, Delaware, They host activities throughout the United States.



Read more about the... National Brain Tumor Society (NBTS)


Children's Mental Health Week




The Federation of Families for Children's Mental Health serves, with humility and determination, to provide and sustain leadership for a broad and deep nation-wide network of family-run organizations. They harness the passion and honor the cultural diversity of their national membership and help focus it as a potent force for change in behalf of children with mental health needs and their families.



Read more about the... Federation of Families for Children's Mental Health


Food Allergy Awareness Week



The Food Allergy and Anaphylaxis Network (FAAN) was established in 1991. FAAN's membership now stands at more than 26,000 worldwide and includes families, dietitians, nurses, physicians, school staff, representatives from government agencies, and the food and pharmaceutical industries. FAAN serves as the communication link between the patient and others.



Read more about the... Food Allergy And Anaphylaxis Network




National Mental Health Counseling Week


The mission of the American Mental Health Counsel is to enhance the profession of mental health counseling through licensing, advocacy, education and professional development.



Read more about the... American Mental Health Counsel


Click For More May Awareness Listings








Need Volunteers? Want to Donate Your Time?


Check out these great online services that connect causes in need with individuals willing to volunteer. Organizations can find volunteers, and individuals can find the perfect cause in need of their help. There are thousands of volunteer opportunities posted every day.


VolunteerMatch

Idealist

HandsOn Network

Points of Light

ServeNet



"No one has ever become poor by giving."


--Anne Frank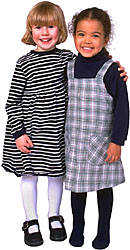 Thanks for visiting FundRaisers.com! Share it with other people for their fundraising campaigns.