Fundraisers.com Features This Month's Causes



Cold and Flu Campaign


The American Lung Association is the oldest voluntary health organization in the United States, with a National Office and constituent and affiliate associations around the country. Founded in 1904 to fight tuberculosis, the American Lung Association today fights lung disease in all its forms, with special emphasis on asthma, tobacco control and environmental health.



Read more about the... American Lung Association


Gynecologic Cancer Awareness Month


The Society of Gynecologic Oncology's (SGO) Foundation for Women's Cancer is dedicated to increasing public awareness of gynecologic cancer risk awareness, prevention, early detection and optimal treatment. Founded by SGO in 1991, the Foundation for Women's Cancer is a nonprofit organization that also provides funding for gynecologic cancer research and training, as well as educational programs and resources.



Read more about the... Foundation for Women's Cancer




Alcohol Awareness Month


Founded in 1944 by Marty Mann, the first woman to find long-term sobriety in Alcoholics Anonymous, the National Council on Alcoholism and Drug Dependence, Inc. (NCADD) provides education, information, help and hope to the public. It advocates prevention, intervention and treatment through offices in New York and Washington, and a nationwide network of Affiliates.



Read more about the... National Council on Alcoholism and Drug Dependence


National Cholesterol Education Month




Learn what steps you can take to prevent high cholesterol or to reduce your LDL "bad" cholesterol level. Too much cholesterol in the blood is one of the main risk factors for heart disease and stroke-two leading causes of death in the United States. One way to prevent these diseases is to detect high cholesterol and treat it when it is found.



Read more about the... National Cholesterol Education Month


National Food Safety Education Month



This year's theme for National Food Safety Month is "Notorious Virus"! Explore how to protect your guests from some of the leading causes of foodborne illness - Norovirus and Hepatitis A!



Read more about the... National Food Safety Month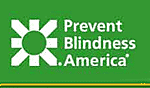 National Home and Sports Eye Safety Month


Since 1908, Prevent Blindness America has been the nation's leading volunteer eye health and safety organization with the sole mission of preventing blindness and preserving sight. Read more on Prevent Blindness America.



Read more about... Prevent Blindness America



National Menopause Awareness Month MAM's goal is quite simple: educate people about menopause, and shine light on innovations in menopausal science and technology.



Read more about... National Menopause Awareness Month


National Osteopathic Medicine Month



The American Osteopathic Association is a member association representing more than 56,000 osteopathic physicians (D.O.s). The AOA serves as the primary certifying body for D.O.s, and is the accrediting agency for all osteopathic medical colleges and health care facilities. The AOA's mission is to advance the philosophy and practice of osteopathic medicine by promoting excellence in education, research, and the delivery of quality, cost-effective healthcare within a distinct, unified profession.



Read more about the... American Osteopathic Association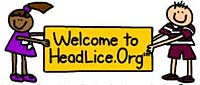 National Pediculosis Prevention Month/Head Lice Prevention Month


The National Pediculosis Association, Inc. (NPA) is the only non-profit health and education agency dedicated to protecting children from the misuse and abuse of potentially harmful lice and scabies pesticidal treatments. As part of its mission, the NPA works to encourage our nation's health and child care professionals to adopt standardized head lice management programs in an effort to keep the children in school lice and nit free.



Read more about... National Pediculosis Association


Back To Previous September Awareness Listings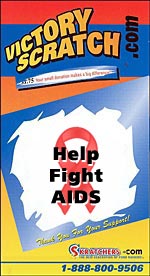 Featured Idea:

Victory Scratch Cards... Scratch Your Way To Success!

CLICK HERE For Information On Victory Scratch Cards!


Victory Scratch Cards are an innovative new way to collect donations. They can be used alone, or in tandem with other fundraising projects, like 10k runs and bike-a-thons, to raise even more money for your cause. The cards can be customized with your group name and logo, and each card features inspirational messages. Try them now and get FREE Shipping and 30 day financing!


Click Here to learn more about Victory Scratch Card Fundraising.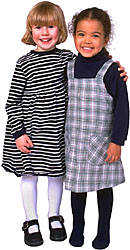 Thanks for visiting FundRaisers.com! Share it with other people for their fundraising campaigns.