Fundraisers.com Features This Month's Causes



Childhood Cancer Awareness Month


Families, caregivers, charities and research groups across the United States observe September as Childhood Cancer Awareness Month. In the U.S., almost 13,000 children under the age of 21 are diagnosed with cancer every year; approximately 1/4 of them will not survive the disease. A diagnosis turns the lives of the entire family upside down. The objective of Childhood Cancer Awareness Month is to put a spotlight on the types of cancer that largely affect children, survivorship issues, and - importantly - to help raise funds for research and family support.



Read more about... American Childhood Cancer Foundation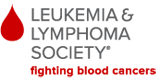 Leukemia and Lymphoma Awareness Month


The Leukemia and Lymphoma Society is the world's largest voluntary health organization dedicated to funding blood cancer research, education and patient services. The Society's mission: Cure leukemia, lymphoma, Hodgkin's disease and myeloma, and improve the quality of life of patients and their families. Since its founding in 1949, the Society has invested more than $424 million for research specifically targeting blood cancers.



Read more about the... Leukemia and Lymphoma Society





Safe Kids Worldwide


Safe Kids Worldwide is the first and only international nonprofit organization dedicated solely to preventing unintentional childhood injury.



Read more about... Safe Kids Worldwide




STOP a Suicide Today Day


Each year in America almost 30,000 people commit suicide, and 70% of those people tell someone or give warning signs before taking their own life. Stop A Suicide, Today! can teach you how to recognize the warning signs of suicide in family, friends, co-workers, and patients, and why you need to respond as you would do with any medical emergency.



Read more about... Stop A Suicide, Today!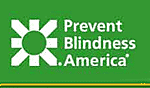 Children's Eye Health and Safety Month


Since 1908, Prevent Blindness America has been the nation's leading volunteer eye health and safety organization with the sole mission of preventing blindness and preserving sight.



Read more about... Prevent Blindness America


Family Health & Fitness Day



The 10th annual Family Health & Fitness Day USA is a national health and fitness event for families, set for Saturday, September 23, 2006. (always on the last Saturday in September.) The event's purpose is to promote family involvement in physical activity, one of the goals of the U.S. Surgeon General's Report on Physical Activity and Health.



Read more about the... Family Health & Fitness Day USA


National Women's Health and Fitness Day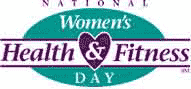 Women's Health & Fitness Day is the nations largest annual health promotion event for women of all ages. This yearÕs event is set for Wednesday, September 27, 2006, and in future years, will always be held on the last Wednesday in September. This unique national program Ñ with participation by local organizations throughout the U.S. Ñ focuses attention on the importance of regular physical activity and health awareness for women.



Read more about the... National Women's Health and Fitness Day




Baby Safety Month


The Juvenile Products Manufacturers Association exists to advance the interests, growth and well-being of the juvenile products industry through advocacy, public relations, information sharing and business development opportunities.



Read more about the... Juvenile Products Manufacturers Association


National Alcohol and Drug Addiction Recovery Month



The Recovery Month effort aims to promote the societal benefits of alcohol and drug use disorder treatment, laud the contributions of treatment providers and promote the message that recovery from alcohol and drug use disorders in all its forms is possible.



Read more about... National Alcohol and Drug Addiction Recovery Month


Suicide Prevention Week


The goal of the American Association of Suicidology (AAS) is to understand and prevent suicide. Founded in 1968 by Edwin S. Shneidman, Ph.D., AAS promotes research, public awareness programs, public education, and training for professionals and volunteers. In addition, AAS serves as a national clearinghouse for information on suicide.



Read more about the... American Association of Suicidology


National Suicide Awareness Week



In any given year in the Unites States, approximately 30,000 individuals die by their own hands and thousands more attempt suicide. To combat this, the Substance Abuse and Mental Health Services Administration (SAMHSA) Center for Mental Health Services, is launching the National Suicide Prevention Initiative (NSPI). NSPI is a collaborative, multi project initiative designed to incorporate best practices and research toward reducing the incidence of suicide nationwide.



Read more about the... Substance Abuse and Mental Health Services Administration


Click For More September Awareness Listings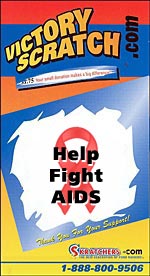 Featured Idea:

Victory Scratch Cards... Scratch Your Way To Success!

CLICK HERE For Information On Victory Scratch Cards!


Victory Scratch Cards are an innovative new way to collect donations. They can be used alone, or in tandem with other fundraising projects, like 10k runs and bike-a-thons, to raise even more money for your cause. The cards can be customized with your group name and logo, and each card features inspirational messages. Try them now and get FREE Shipping and 30 day financing!


Click Here to learn more about Victory Scratch Card Fundraising.







Need Volunteers? Want to Donate Your Time?


Check out these great online services that connect causes in need with individuals willing to volunteer. Organizations can find volunteers, and individuals can find the perfect cause in need of their help. There are thousands of volunteer opportunities posted every day.


VolunteerMatch

Idealist

HandsOn Network

Points of Light

ServeNet



"No one has ever become poor by giving."


--Anne Frank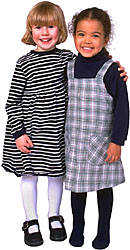 Thanks for visiting FundRaisers.com! Share it with other people for their fundraising campaigns.