Fundraisers.com Features This Month's Causes


Healthy Lung Month & Clean Air Month



The American Lung Association is the oldest voluntary health organization in the United States, with a National Office and constituent and affiliate associations around the country. Founded in 1904 to fight tuberculosis, the American Lung Association¨ today fights lung disease in all its forms, with special emphasis on asthma, tobacco control and environmental health. The American Lung Association¨ is funded by contributions from the public, along with gifts and grants from corporations, foundations and government agencies. They Lung achieve their many successes through the work of thousands of committed volunteers and staff.



Read more about the... American Lung Association




Let's Talk Month


Established in 1980 as the Center for Population Options, Advocates for Youth champions efforts to help young people make informed and responsible decisions about their reproductive and sexual health. Advocates believes it can best serve the field by boldly advocating for a more positive and realistic approach to adolescent sexual health.



Read more about... Read more on the Center for Population Options, Advocates for Youth


National Dental Hygiene Month




National Dental Hygiene Month (NDHM) is a month-long observance of the importance of proper oral hygiene. The American Dental Hygienists' Association (ADHA), the largest professional organization representing the interests of dental hygienists, sponsors the month annually.



Read more about the... American Dental Hygienists Association




National Child Health Day


A future America in which the right to grow to one's full potential is universally assured through attention to the comprehensive physical, psychological and social needs of the maternal and child health population. We strive for a society where children are wanted and born with optimal health, receive quality care and are nurtured lovingly and sensitively as they mature into healthy, productive adults. The Maternal and Child Health Bureau seeks a nation where there is equal access for all to quality health care in a supportive, culturally competent, family and community setting.



Read more about the... Maternal and Child Health Bureau


National School Lunch Week



School Lunch - What's Cooking is about celebrating the positive changes that have been made in school lunch programs across the country. Schools nationwide have been cooking up all sorts of exciting programs and plans, and by participating in NSLW, you can showcase your accomplishments and educate your community about the importance of healthy school lunches.


Read more about the... National School Lunch Week


Back To The First Page Of October Awareness Listings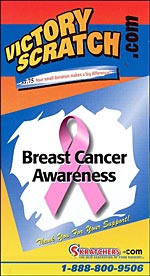 Featured Idea:

Victory Scratch Cards... Scratch Your Way To Success!

CLICK HERE For Information On Victory Scratch Cards!


Victory Scratch Cards are an innovative new way to collect donations. They can be used alone, or in tandem with other fundraising projects, like 10k runs and bike-a-thons, to raise even more money for your cause. The cards can be customized with your group name and logo, and each card features inspirational messages. Try them now and get FREE Shipping and 30 day financing!


Click Here to learn more about Victory Scratch Card Fundraising.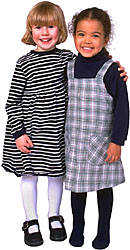 Thanks for visiting FundRaisers.com! Share it with other people for their fundraising campaigns.