This Month's Causes Continued...

AMD/Low Vision Awareness Month



Age-related macular degeneration (AMD) is the leading cause of visual impairment in individuals age 50 and older. It is important to inform everyone about AMD and the low vision resources available that can help those affected by this disease maintain independence and preserve their quality of life.



Read more about the... American Academy of Ophthalmology


National Condom Day



The American Social Health Association is recognized by the public, patients, providers and policy makers for developing and delivering accurate, medically reliable information about STDs. Public and college health clinics across the US order ASHA educational pamphlets and books to give to clients and students. Community-based organizations depend on ASHA, too, to help communicate about risk, transmission, prevention, testing and treatment.



ASHA is a trusted, non-governmental resource that has advocated on behalf of patients to help improve public health outcomes since 1914. You can be assured that the information you find on this Web site is based upon well-researched and documented medical facts and follows approved treatment guidelines as recommended by the Centers for Disease Control and Prevention.



Read more about the... American Social Health Association


National Organ Donor Day



Over 90,000 people are waiting for the gift of life. Each day, about 74 people receive an organ transplant. However, 17 people die each day waiting for transplants that can't take place because of the shortage of donated organs. The official U.S. Government web site for organ and tissue donation and transplantation, www.organdonor.gov, is maintained by the Health Resources and Services Administration (HRSA), Healthcare Systems Bureau (HSB), Division of Transplantation, an agency of the U.S. Department of Health and Human. The Division also administers grant programs and conducts public and professional education initiatives to increase awareness of the critical need for organ and tissue donors.
Read about Chris Klug, U.S. Pro Snowboarder and Olympic Medalists, who knows about organ donation.



Read more about... Organ Donation


National Eating Disorders Awareness Week



The National Eating Disorders Association (NEDA) is dedicated to expanding public understanding of eating disorders and promoting access to quality treatment for those affected along with support for their families through education, advocacy and research.



NEDA presented Paula Abdul with its highest honor, the "Profiles in Living AwardÓ. Abdul stated, "I have received awards, but nothing like this. This is the true achievement in my life because I wouldn't have a life if I didn't get through this." Abdul, a celebrity judge on television's top-rated American Idol and an award-winning singer, dancer, choreographer and designer, is an Ambassador for NEDA and was an early outspoken celebrity to share her own battle with an eating disorder.



Read more about the... National Eating Disorders Association


Kids E.N.T. (Ears, Nose, Throat) Month



The number one reason that a child visits a physician is for an ear infection. One of the most common chronic illnesses affecting teenagers is tonsillitis. If one parent has allergies, the chance that the child will have allergic disease is 48 percent, 70 percent if both parents do.



Otolaryngologist- head and neck surgeons are specialists trained to provide your child the most effective treatment for disorders of the ear, nose, and throat. Kids E.N.T. Health provides parents, caregivers, and health providers the latest information on diagnosis and treatment of children's ear, nose, and throat problems.



Read more at the... Kids E.N.T. (Ears, Nose, Throat) Month


National Children's Dental Health Month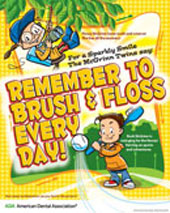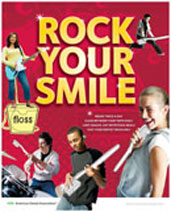 The American Dental Association (ADA) was established in 1859. Today, we have more than 152,000 members. As the world's largest and oldest national dental association, they are the oral health authority committed to both the public and the dental profession.



The American Dental Association held the first national observance of Children's Dental Health Day on February 8, 1949. This single day observance became a weeklong event in 1955. In 1981, the program was extended to a month-long celebration known today as National Children's Dental Health Month.



Read more about the... American Dental Association


Wise Health Consumer Month


10 TIPS TO BE A HEALTH WISE CONSUMER
A wise health consumer is a physically and emotionally healthy consumer, and February is Wise Health Consumer Month. The American Institute of Preventive Medicine, like the Center for Mental Health Services, develops and implements programs designed to prevent ill health and reduce health care costs. Programs that focus on self-care, smoking cessation, weight control, stress management, to name a few, are designed with the wise health consumer in mind. These show the consumer how to make healthy lifestyle choices and live a long, healthy and productive life.



Check out the... 10 Tips for being a Health Wise Consumer


Back To The First Page Of February Awareness Listings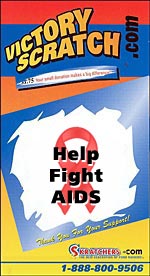 Featured Idea:

Victory Scratch Cards... Scratch Your Way To Success!

CLICK HERE For Information On Victory Scratch Cards!


Victory Scratch Cards are an innovative new way to collect donations. They can be used alone, or in tandem with other fundraising projects, like 10k runs and bike-a-thons, to raise even more money for your cause. The cards can be customized with your group name and logo, and each card features inspirational messages. Try them now and get FREE Shipping and 30 day financing!


Click Here to learn more about Victory Scratch Card Fundraising.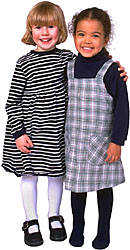 Thanks for visiting FundRaisers.com! Share it with other people for their fundraising campaigns.