Fundraisers.com Features This Month's Causes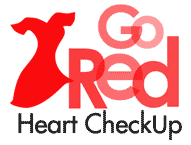 National Wear Red Day


Everyone (men too!) can support the fight against heart disease in women by wearing red in February on National Wear Red Day. It's a simple, powerful way to raise awareness of heart disease and stroke. By joining together with thousands of women, companies and organizations, and cities across America, you'll help the American Heart association support ongoing research and education about women and heart disease.



Read more about it at... GoRedForWomen.com


American Heart Month



The American Heart Association is a not-for-profit, voluntary health organization funded by private contributions. Their mission is to reduce disability and death from cardiovascular diseases and stroke. The association was founded in 1924 in New York City by six cardiologists. Today it's one of the world's premier health organizations. Heart and blood vessel diseases is the nation's number one killer.



Read more about the... American Heart Association




Give Kids A Smile Day

Promoting Dental Health


The American Dental Association created Give Kids A Smile to build support for public and private solutions that will help underserved children get regular oral health care. Held each February, Give Kids A Smile provides free oral health education, screening and treatment services to children from low-income families across the country.



Read more about... Give Kids a Smile


National Burn Awareness Week


The American Burn Association is dedicated to improving the lives of everyone affected by burn injury.




Members efforts and resources help to promote and support burn-related research, education, care, rehabilitation, and prevention. The ABA has more than 3,500 members in the United States, Canada, Europe, Asia, and Latin America. Members include physicians, nurses, occupational and physical therapists, researchers, social workers, firefighters, and hospitals with burn centers. Their multidisciplinary membership enhances ability to work toward common goals with other organizations on educational/prevention programs.



Read more about the... American Burn Association


National Cardiac Rehabilitation Week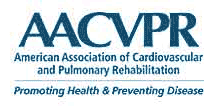 The mission statement of the American Association of Cardiovascular and Pulmonary Rehabilitation is: To reduce morbidity, mortality, and disability from cardiovascular and pulmonary diseases through education, prevention, rehabilitation, research, and aggressive disease management.



Read more about the... American Association of Cardiovascular and Pulmonary Rehabilitation


National Girls & Women in Sports Day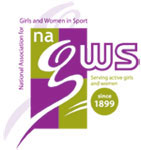 NGWSD began in 1987 as a day to remember Olympic volleyball player Flo Hyman for her athletic achievements and her work to assure equality for women's sports. Hyman died of Marfan's Syndrome in 1986 while competing in a volleyball tournament in Japan. Since that time, NGWSD has evolved into a day to acknowledge the past and recognize current sports achievements, the positive influence of sports participation, and the continuing struggle for equality and access for women in sports.



Read more about the... National Girls and Women in Sports Day


National Children of Alcoholics Week




An estimated one in four U.S. children are exposed to a family alcohol problem, and countless others are affected by familial drug abuse. These young people are at increased risk of a range of problems, including physical illness, emotional disturbances, behavior problems, lower educational performance, and susceptibility to alcoholism or other addiction later in life.This is why the National Association for Children of Alcoholics (NACoA) and its affiliates promote Children of Alcoholics Week



Read more about the... National Association for Children of Alcoholics


Marfan Syndrome Awareness Month



Marfan Syndrome is a life-threatening genetic disorder, and an early, accurate diagnosis is essential, not only for people with Marfan syndrome, but also for those with related disorders. Knowing the signs of these conditions can save lives.



Read more about... Marfan Syndrome Awareness Month


Click For More February Awareness Listings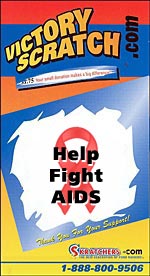 Featured Idea:

Victory Scratch Cards... Scratch Your Way To Success!

CLICK HERE For Information On Victory Scratch Cards!


Victory Scratch Cards are an innovative new way to collect donations. They can be used alone, or in tandem with other fundraising projects, like 10k runs and bike-a-thons, to raise even more money for your cause. The cards can be customized with your group name and logo, and each card features inspirational messages. Try them now and get FREE Shipping and 30 day financing!


Click Here to learn more about Victory Scratch Card Fundraising.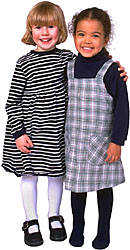 Thanks for visiting FundRaisers.com! Share it with other people for their fundraising campaigns.