Fundraisers.com Features This Month's Causes

Domestic Violence Awareness Month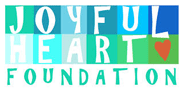 What Mariska Hargitay Said She Discovered


One in three women report being physically or sexually abused by a husband or boyfriend at some point in their lives.



Every two minutes in the United States, someone is sexually assaulted.



More than five children die every day in this country as a result of child abuse and neglect, and up to 15 million children witness domestic violence in their homes each year.



But what really opened her eyes and subsequently, her heart, was the fan mail she received. The letters didn't say, "I love your show. Can you send me an autographed picture?" They said, "I was raped when I was fifteen. I'm forty now and I've never told anyone." Survivors were disclosing their stories to her, many for the first time.



The fact that these individuals were revealing something so personal to someone they knew only as a character on television demonstrated to Mariska, and to all of us, how desperate they were to be heard, believed, supported and healed.



Her response was to create Joyful Heart.



Inspired by her deep connection and love for Hawai'i, where she first experienced her own heart awakening, Mariska founded Joyful Heart in Kona in 2004, with the intention of helping sexual assault survivors heal and reclaim a sense of joy in their lives.


Now you can help too! Get Involved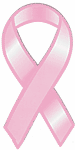 Join The Fight Against Breast Cancer

October Is Breast Cancer Awareness Month


According to the National Cancer Institute, Breast Cancer is the most common non-skin cancer, and the second leading cause of cancer related death in women. Although the breast cancer diagnosis rate has increased, there has been a steady drop in the overall breast cancer death rates since the early 1990s. Currently, $570 million dollars a year is spent on breast cancer research.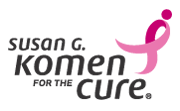 Susan G. Komen for the Cure is the global leader of the breast cancer movement, having invested more than $1 billion since inception in 1982. As the world's largest grassroots network of breast cancer survivors and activists, they are working together to save lives, empower people, ensure quality care for all and energize science to find the cures.






The goal of the Breast Cancer Research Foundation is to achieve prevention and a cure for breast cancer in our lifetime by providing critical funding for innovative clinical and genetic research at leading medical centers worldwide, and increasing public awareness about good breast health. A minimum of 85 cents of every dollar goes to research and awareness programs.




National Down Syndrome Awareness Month



The National Down Syndrome Society envisions a world in which all people with Down syndrome have the opportunity to realize their life aspirations. NDSS is committed to being the national leader in enhancing the quality of life, and realizing the potential of all people with Down syndrome. The mission of the National Down Syndrome Society is to benefit people with Down syndrome and their families through national leadership in education, research and advocacy.



Read more about the... National Down Syndrome Society




National Child Health Day


A future America in which the right to grow to one's full potential is universally assured through attention to the comprehensive physical, psychological and social needs of the maternal and child health population. We strive for a society where children are wanted and born with optimal health, receive quality care and are nurtured lovingly and sensitively as they mature into healthy, productive adults. The Maternal and Child Health Bureau seeks a nation where there is equal access for all to quality health care in a supportive, culturally competent, family and community setting.



Read more about the... Maternal and Child Health Bureau


National School Lunch Week



School Lunch - What's Cooking is about celebrating the positive changes that have been made in school lunch programs across the country. Schools nationwide have been cooking up all sorts of exciting programs and plans, and by participating in NSLW, you can showcase your accomplishments and educate your community about the importance of healthy school lunches.


Read more about the... National School Lunch Week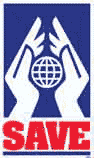 SAVE Today


The SAVE (Stop America's Violence Everywhere) program was launched by the AMA Alliance in 1995 to Stop America's Violence Everywhere. As part of SAVE, state and county Alliances provide schoolchildren, battered women and their families, and homeless families with financial and emotional support and simple, effective lessons in conflict resolution. Included under the SAVE umbrella are two paths of action: SAVE-A-Shelter and SAVE Schools from Violence.



Read more about the... AMA Alliance


World Food Day



World Food Day is a day of action against hunger.


People around the world come together to declare their commitment to create a world free from hunger and malnutrition. Because when it comes to hunger, the only acceptable number is zero.


Read more about the... World Food Day


National Red Ribbon Campaign



The Red Ribbon Campaign was started when drug traffickers in Mexico City murdered Kiki Camarena, a DEA agent, in 1985. This began the continuing tradition of wearing and displaying red ribbons as a symbol of intolerance towards the use of drugs. The purpose of the Red Ribbon Campaign is to present a unified and visible commitment toward the creation of a DRUG-FREE AMERICA.



Read more about the... National Red Ribbon Campaign


Healthy Lung Month & Clean Air Month



The American Lung Association is the oldest voluntary health organization in the United States, with a National Office and constituent and affiliate associations around the country. Founded in 1904 to fight tuberculosis, the American Lung Association¨ today fights lung disease in all its forms, with special emphasis on asthma, tobacco control and environmental health. The American Lung Association¨ is funded by contributions from the public, along with gifts and grants from corporations, foundations and government agencies. They Lung achieve their many successes through the work of thousands of committed volunteers and staff.



Read more about the... American Lung Association




Let's Talk Month


Established in 1980 as the Center for Population Options, Advocates for Youth champions efforts to help young people make informed and responsible decisions about their reproductive and sexual health. Advocates believes it can best serve the field by boldly advocating for a more positive and realistic approach to adolescent sexual health.



Read more about... Read more on the Center for Population Options, Advocates for Youth


National Dental Hygiene Month




National Dental Hygiene Month (NDHM) is a month-long observance of the importance of proper oral hygiene. The American Dental Hygienists' Association (ADHA), the largest professional organization representing the interests of dental hygienists, sponsors the month annually.



Read more about the... American Dental Hygienists Association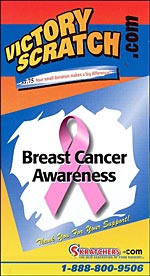 Featured Idea:

Victory Scratch Cards... Scratch Your Way To Success!

CLICK HERE For Information On Victory Scratch Cards!


Victory Scratch Cards are an innovative new way to collect donations. They can be used alone, or in tandem with other fundraising projects, like 10k runs and bike-a-thons, to raise even more money for your cause. The cards can be customized with your group name and logo, and each card features inspirational messages. Try them now and get FREE Shipping and 30 day financing!


Click Here to learn more about Victory Scratch Card Fundraising.







Need Volunteers? Want to Donate Your Time?


Check out these great online services that connect causes in need with individuals willing to volunteer. Organizations can find volunteers, and individuals can find the perfect cause in need of their help. There are thousands of volunteer opportunities posted every day.


VolunteerMatch

Idealist

HandsOn Network

Points of Light

ServeNet



"No one has ever become poor by giving."


--Anne Frank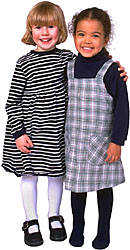 Thanks for visiting FundRaisers.com! Share it with other people for their fundraising campaigns.