Fundraisers.com Features This Month's Causes

Women's Eye Health Safety Month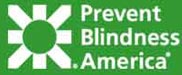 Since 1908, Prevent Blindness America has been the nation's leading volunteer eye health and safety organization with the sole mission of preventing blindness and preserving sight. Women often manage family health concerns. Do you know how to protect your sight? Hormonal changes, age and smoking can endanger sight.



Read more about... Prevent Blindness America




Foot Health Awareness Month


The American Podiatric Medical Association is the premier professional organization representing the nation's Doctors of Podiatric Medicine (podiatrists). The APMA represents approximately 80 percent of the podiatrists in the country. Within APMA's umbrella of organizations are 53 component societies in states and other jurisdictions, as well as 21 affiliated and related societies.



Read more about the... American Podiatric Medical Association


Sports Eye Safety Month



The American Academy of Ophthalmology is the largest national membership association of Eye M.D.s. Eye M.D.s are ophthalmologists, medical doctors who provide comprehensive eye care, including medical, surgical and optical care. More than 90 percent of practicing U.S. Eye M.D.s are Academy members, and the Academy has more than 7,000 international members. Each year, more than 40,000 athletes suffer from an eye injury. Use this month's tools to spread the message to your community, patients and the media that 90 percent of these injuries could have been prevented with protective eyewear.



Read more about the... American Academy of Ophthalmology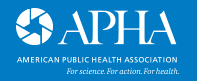 National Public Health Week


Celebrating 10 Years of Recognizing National Public Health Week In 1995, former President William Jefferson Clinton proclaimed the first full week of April as National Public Health Week. Each year since then the public health community has focused on issues that are important to improving the public's health.



Read more about... National Public Health Week


National Alcohol Screening Day



NASD is funded by the National Institute on Alcohol Abuse and Alcoholism (NIAAA) and the Substance Abuse and Mental Health Services Administration (SAMHSA) of the U.S. Department of Health and Human Services and the Department of Transportation, National Highway Traffic Safety Administration.



Read more about... National Alcohol Screening Day


National Health Information Privacy And Security Week



National Health Information Privacy and Security Week, sponsored by the American Health Information Management Association (AHIMA), is designed to raise awareness among healthcare professionals, their employers, and the public of the importance of protecting the privacy, confidentiality, and security of personal health information.



Read more about the... American Health Information Management Association


National Cancer Awareness Week



Since the passage of the National Cancer Act over 30 years ago, our nation has made great progress in reducing the burden of cancer. While we have much more to learn about this complex disease, our increased understanding of cancer at the genetic, molecular, and cellular levels is opening up enormous opportunity to interrupt the initiation and progression of the disease.



Read more about the... National Cancer Institute


Click To Return To The First April Awareness Page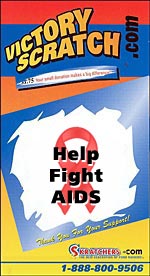 Featured Idea:

Victory Scratch Cards... Scratch Your Way To Success!

CLICK HERE For Information On Victory Scratch Cards!


Victory Scratch Cards are an innovative new way to collect donations. They can be used alone, or in tandem with other fundraising projects, like 10k runs and bike-a-thons, to raise even more money for your cause. The cards can be customized with your group name and logo, and each card features inspirational messages. Try them now and get FREE Shipping and 30 day financing!


Click Here to learn more about Victory Scratch Card Fundraising.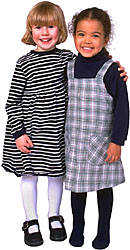 Thanks for visiting FundRaisers.com! Share it with other people for their fundraising campaigns.