Read about how registering with MissionFish can help you fundraise for your favorite causes through charity auctions on eBay, The World's Online Marketplace®.





ISoldIt offers a turn key solution to sell items for fundraisers on eBay through its network of retail locations. Read About how they can make your auction fundraising a breeze.






VolunteerMatch connects people with causes that need their help. Read This Story about how you can use their service to find a volunteer or volunteer opportunity.



Post An Opportunity, or search for a volunteer opportunity in your area by entering your zip code below.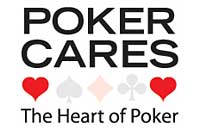 Everything You Need To Stage A Successful Poker Fundraiser

Poker Cares Has The Expertise
For Your Next Poker Event!


Poker Cares is made up of Poker Players, Professionals, Fans, Industry Insiders, and Fundraising Experts who care to make a difference in their Community. They are committed to helping facilitate the growth of Charity Poker Tournaments that are being held all over the world and raising funds for worthy causes. Successful poker fundraisers require expert planning. You can find help on the Fundraisers.com... Poker Fundraising Experts Page.


Poker Cares At MySpace


We've designed a home at MySpace for Poker Cares to showcase your Charity Poker Event and tell our Poker Friends all about it. Post your event now at our Charity Poker My Space Page.




Featured Events:

Charity Poker Is The Latest Fundraising Phenomena!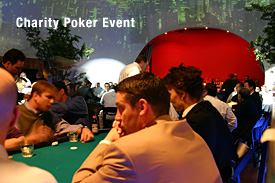 Did you know that there are more than 60 million poker players in the United States, and more than 100 million worldwide? Poker tournaments have gone mainstream- they're on television, and have a huge following. Charity poker is even bigger than traditional charity golf, billiards or tennis events. Fundraisers.com is the place to find out about the latest news and resources for Charity Poker Tournaments.



Read how Pulver Enterprises staged a successful Texas Hold'Em Tournament to benefit Diabetes research.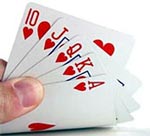 Seeking Charity Poker Event Experts

Team Up With Fundraisers.com!


Are you an Event Planner or Charity Poker Tournament Director? Fundraisers.com is looking for professionals to help us grow our charity poker resources. Drop us an email at charitypoker@fundraisers.com and tell us about your services.




Resources For Planning Your Event

Everything You Need To Insure A Successful Fundraising Event


We've done the legwork for you to find some fun ideas for your next charity fundraising event. Take a look...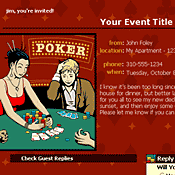 Evite: Manage Your Fundraiser's Invitations Online


Evite allows you to email invitations, budget, manage RSVPs and create mailing lists. The best part is that it is FREE! Browse through hundreds of free invitation designs, each one keyed to a particular theme. Themes include everything from pool parties, cocktail functions, graduations and reunions, dinners, bowling leagues... just about anything you can dream up to raise money for your cause. See Evite's Party Planning and Casino Party pages.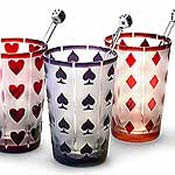 PlumParty: Make Your Party Extraordinary!


The goal of PlumParty is to elevate the ordinary party to the extraordinary. Their website is packed with great decorations and gifts, themed to specific types of parties, so you don't have to spend hours and hours pulling it all together. You can get ideas for fundraising events and find everything you need... from plates and silverware to decorations, party favors and centerpieces. See PlumParty.com and their Casino Page for more info.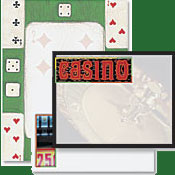 Paper Direct: Stationary Supplies For Every Occasion


Paper Direct makes it easy for you to design and print eye-catching, professional communications right at your desktop. You can find commendation or prize certificates, stationary, invitations and postcards, all themed to match your fundraising event. Print on your home computer and save hundreds of dollars in printing fees! See Paper Direct and their Casino Night Page for more info.







Jason Alexander and Andrew Hill Newman of Bravo Celebrity Poker Showdown present Stanley Baratta and David Green of WeSpark with a check for $500,000.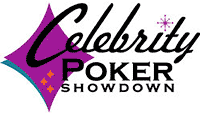 Celebrity Poker Players Raise Money For Charity

Meet The Stars Of Bravo's Celebrity Poker Tournament


Recently, Bravo hosted a televised celebrity poker tournament at the Palms Casino Resort in Las Vegas. Filmed before a live audience, celebrities played No Limit Texas Hold'Em to win money for their favorite charity. Here are a few of the celebrities that took part and the causes they support...




Jason Alexander
United Way of Greater New Orleans


Jason Alexander is best known for his appearances in the hit TV series, "Seinfeld" as well as the features "Pretty Woman" and "Shallow Hal". He played for the United Way of Greater New Orleans, a community based charity that focuses on coordinating volunteers and community resources so that they can have the greatest results.




Jennifer Tilly
America's Second Harvest


Jennifer Tilly is best known for her work in "Out of Practice", "Family Guy" and "Bound". She played for America's Second Harvest, an organization that distributes food and grocery products through a nationwide network and advocates public policies to feed America's poor and hungry.




Bryan Cranston
US Fund For UNICEF


Bryan Cranston has starred in "Malcolm in the Middle", "Saving Private Ryan" and "From the Earth to the Moon". He played for the US Fund For UNICEF, dedicated to helping children in the developing world through food, vaccinations and the fundamental necessities of life that we all take for granted.



For more on the celebrities that participated, see the Bravo Celebrity Poker Page.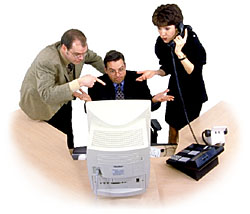 Charity Poker
In The News

Charity Poker Fundraising Enters The Blogosphere!


For the latest information on Charity Poker Tournaments, and ideas for how your cause can host a Charity Poker Event, see our new... Charity Poker MySpace Page.



Fundraisers.com has been featured in several recent news stories on Charity Poker Fundraisers. Click on the newspaper's name to read the story.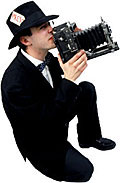 Seeking New Sources of Money, Charities Get in on Poker Craze



Cashing In When The Chips Are Down: Charities, Nonprofits Ride The Wave Of Poker Popularity


Gaming: Everyone Wins Playing For Charity



Betting On Poker: Charities Turn To Tournaments










Poker Cares is a network of poker and fundraising experts who care to make a difference in the community. Find out how you can organize a charity poker tournament event for your next fundraiser. See the FundRaisers.com... Poker Resources Page.


Poker Fundraiser For Diabetes


Read about how Pulver Enterprises hosted a successful Texas Hold'em Tournament to benefit Diabetes causes.



Want to find out about Charity Poker Tournaments or let us know about yours? We want to hear from you. Experts wanted! See the Fundraisers.com...

CHARITY POKER BLOG





Get your nonprofit's message out to the world via the world's largest online video community. Sign up today for a dedicated YouTube Nonprofit Channel.





Read about all the valuable technology articles that TechSoup offers to help your organization effectively plan and use technology.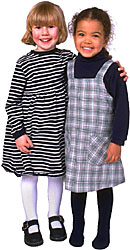 Thanks for visiting FundRaisers.com! Share it with other people for their fundraising campaigns.