Instant Access To Services You Can Use
Auctions
Consultants
Direct Mail
Event Planning
Grant Services
Graphic Design
Legal
Marketing
Media Services
Online Fundraising
Printing
Professional Organizations
Public Relations
Software Services
Training & Education


Our Ads Work For You


Do you have a product that would be of interest to our fundraising community? Take a look at the opportunities on our...
Advertising Page

Join Our
Email List

Need A Service?

We're building our database of services. If you are looking for a particular one, let us know by dropping us a line at...

service@fundraisers.com
Click Here To
Tell A Friend!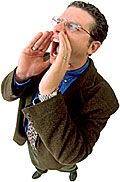 FundRaisers.com is too good to keep to yourself! Share it with other people by using our quick and simple Tell A Friend Service.

We've Done All The Work For You!

This page is bursting at the seams with of some of the best fundraising services on the internet. Whether you're looking for a software tool, contact information or professional services, you'll find them right here.

Featured Service #1:
Sponsorship.com

IEG, the company that operates Sponsorship.com points out that sponsorship is the world's fastest growning form of marketing. They project that this year alone, corporations will spend almost $25 BILLION, sponsoring causes, events, sports, arts and entertainment.


If you are looking for a corporate sponsor for your cause, IEG can help you find companies that are looking for groups like yours. Their Intelligence Report, which you can order from their website, lists brands, affiliations and current sponsorship opportunities. In some cases, they even list the estimated sponsorship fees. This is just the sort of information that you need to put together a compelling sponsorship proposal for your cause.


Also listed in the report is a listing of charitable sponsorships for health and environmental causes, like the American Cancer Society, MADD, World Wildlife Fund, Big Brothers / Big Sisters, and Habitat For Humanity.


IEG has helped thousands of companies and organizations to take full advantage of the power of sponsorship. For more info, visit Sponsorship.com.

---
Featured Service #2:
Marketwire
Get Your Message Out To The World

Once you've drafted the perfect press release (learn how HERE!), you'll want to send it out to as many people as possible.


Professional publicists have databases full of media contacts. But that doesn't mean that smaller organizations that can't afford a full time publicist can't get the same impact.


A cost effective way to distribute your release is to use MarketWIRE.

Sign up and send your press release now.
---
Featured Service #3:
Kintera

Kintera's proven marketing tools meld with traditional fundraising to enhance awareness, participation and donations. Their web-based solutions include:

Event modules, featuring the proprietary "Friends Asking Friends" technology that makes it easy and fun for your volunteers to solicit donations.

Customizable, interactive fundraising websites that even non-technical users can create and manage.

Leading edge email marketing and reporting analysis.

Back-end event management, administration and content management tools reduce paperwork and enable analysis, reporting and advanced communications.

Donor and membership management including donation history, personal reference relationships and other management functions.

Web Discussion Forums that allow people to share dialogue, get involved with a common cause and build community spirit.

Kintera's clients include American Cancer Society, Arthritis Foundation, American Lung Association, National Multiple Sclerosis Society, AIDS Walk, American Red Cross, Big Brothers and Big Sisters and Special Olympics.


Click here for more information about Kintera.

What's In The
Prize Closet?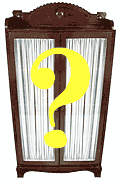 FREE Prizes for your fundraiser! Click on the closet to take a peek inside.


Are You An Expert In Fundraising?

We're looking for experienced fundraisers who want to share their knowledge. Promote yourself as an expert. Fundraisers need your advice. For more info, contact...

experts@fundraisers.com