Click Here To
Tell A Friend!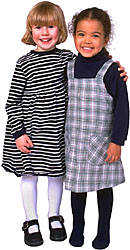 FundRaisers.com is too good to keep to yourself! Share it with other people by using our quick and simple Tell A Friend Service.







The People Behind the Cause

Wendie Jo Sperber
weSPARK Cancer Support Center
When sparks fly from a flint, flames ignite and life-saving warmth is spread. These are perfect symbols for describing the friendly fire of Wendie Jo Sperber's steely determination to help others after she was diagnosed with cancer. Her passionate response to a life-threatening illness led to weSPARK Cancer Support Center - a place that feels like a friend's home, not an institution.
As a single mother and actress, Wendie experienced the initial devastation of being diagnosed with breast cancer. She realized that - similar to the way cancer insidiously spreads through human bodies - the effects of the disease spread from the patient to their friends and family. weSPARK's holistic approach is evident in their focus on the mind, body and spirit as well as their inclusion of the families and friends of cancer patients at a supportive meeting place filled with hope, strength and personal experience.
Wendie explains, "Hearing the words - 'you've got cancer' - irrevocably changes one's life. Nothing is as it was before. Even the most brilliant doctors could not close my heart and eyes to the emotional and spiritual needs of those affected by this disease. The hardest battle to be fought is on the emotional front." She was stunned to find the San Fernando Valley - where she and two million others live - had no cancer support center. "My dream was to open much-needed, non-institutionalized cancer support centers," she states.
Founded in the spring of 2001, weSPARK is a place filled with love, laughter and essential emotional support. It's a place that emphasizes Wendie's realization, "We're not alone." That's the message she wanted to convey to other cancer patients. Ironically, only months after weSPARK opened its doors, Wendie was told her breast cancer had spread to her lungs and bones. At that point, she and countless others needed the wonderful programs and fellowship offered at weSPARK more than ever before
Through weSPARK, Wendie has created a place that's more akin to a loved one's home than a medically related establishment. The setting is conducive to a continuous cycle of sharing, caring and informing those touched by cancer, either through a personal diagnosis or a loved-one's experience with the disease. The vast majority of our country's population has been forced to confront cancer in one way or another. weSPARK strives to enhance their lives with activities, education and open communication.
weSPARK's list of scheduled activities sounds more like an itinerary for a week at summer camp than a list of offerings from an organization dealing with life-threatening medical conditions. Diversionary options include: Drumming Circle, Scrapbook Workshop, Tai Chi, Mah Jongg, Yoga with after-class fellowship and a teen Drama Club Workshop. A wide range of emotionally supportive options include: Caregiver's Support Group, Guided Imagery, Men's & Women's Stag Support Groups, Bereavement Group and a Re-run Support group for people with a cancer recurrence. Holistic and Qi Gong Energy Sessions are available weekly or by appointment.
A
philosophical approach that provides relief from the onslaught of doctor's visits and medical concerns and focuses on emotional support and healthy group activities for anyone dealing with cancer is weSPARK's greatest strength. In nourishing hearts, minds and souls they enable individual's to cope with the exhausting effects of many cancer treatments. Wendie credits founding members, volunteers and the success of the annual weSPARK Golf Classic with turning her dream into reality.
Fundraisers.com was excited by an opportunity to attend this year's weSPARK Golf Classic at Glen Annie Golf Club in Santa Barbara . "Star-studded," doesn't begin to describe the host of Hollywood celebrities participating in the tournament and simultaneous fundraising activities. An outdoor, tented supper was a decidedly gourmet affair. Tables were sold-out prior to the event, though late-comers were treated to a cocktail and appetizer reception and invited for live and silent auctions.
Cindy Crawford, Robert Hays and Sparkle
Bryan Cranston, who plays harried father Hal on Fox Television's Malcolm in the Middle, kept his composure and proved wildly entertaining as the celebrity auctioneer for a live auction that culminated with a new GT Mustang Convertible donated by The Ford Motor Company receiving a winning bid of over $35,000. Cindy Crawford – charming alone – proved irresistible to animal lovers who went wild over Sparkle, a black Labrador puppy included in the auction. She drew on her catwalk experience as a supermodel to sashay through the audience, allowing Sparkle to get up-close and personal with a $5,000 winning bid.
The silent auction was one of the most impressive Fundraisers.com has seen over many years of attending similar events. Gorgeous gift baskets, exotic travel packages, autographed memorabilia and fine art tempted attendees to place their secret bids throughout the evening. weSPARK schedules a variety of fundraising events throughout the year culminating with the Annual Golf Classic which grows more impressive each year. A Mah Jongg Tournament was scheduled for those who preferred an indoor affair and weSPARK unplugged continued the festivities into the evening.
A partial list of notables who signed up to participate – many answering a 7:30 AM tee-off call - includes: Brett Cullen, Bruno Kirby, Bryan Cranston, Chris Rich, Christopher Atkins, Cindy Crawford, Craig Shoemaker, Daphne Bragdon, David Leisure, David Naughton, Eric Martsolf, Erich Anderson, Galen Gering, George Wendt, Jack McGee, James Hyde, James Sutorius, Jeff Davis, Jenna Von Oy, Joel Murray, Kato Kaelin, Kenny Rankin, Louis Mandylor, Marc McClure, Mindy Sterling, Molly Culver, Nancy Allen, Richard Schiff, Robert Hays, Ryan Stiles, Stuart Pankin, Super Dave Osborne and Yancey Arias. The heartwarming celebrity response demonstrates a tremendous level of support for Wendie's weSPARK Foundation & Cancer Center .
The life-enhancing experiences available at weSPARK are similar to memorable times spent with friends and loved ones. The warmth and glow continues to nourish long after afternoons and evenings filled with conversation, concern and a commitment to be there through the long haul. As Wendie reminds visitors, "You're never alone."
----DeWayne Lumpkin

Read More About:

weSPARK Cancer Support Center Click Here

Do you know people like Wendie?
Every cause should have an angel who has the vision and the persistence to help it reach its goal. Do you know somebody like this? Tell us about them. We're always looking for people to honor on this page. Just write us at... people@fundraisers.com


"No one has ever become poor by giving."


--Anne Frank