Click Here To
Tell A Friend!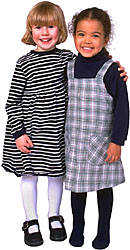 FundRaisers.com is too good to keep to yourself! Share it with other people by using our quick and simple Tell A Friend Service.






The People Behind the Cause


Sue Shifrin-Cassidy

Founder,
KidsCharities.org


Sue Shifrin-Cassidy created KidsCharities.org, a non-profit umbrella organization of children's charities. An accomplished songwriter, Sue wrote and produced "Message to the World", recorded by such celebrities as Rosie O'Donnell, David Cassidy, Martin Sheen, Dyan Cannon, and Wyclef Jean, to benefit WarChild USA's Kosovo relief effort. Since launching KidsCharities.org in 1999, she has raised both money and awareness and has obtained sponsorship from such companies as Wells Fargo Bank, Yahoo!, and National Airlines.


Questions & Answers With Sue

What was the inspiration behind you getting involved with children's causes?


Sue: Back when Kosovo was happening, I remember looking at my son fast asleep in bed. It suddenly struck me how many children in the world are homeless, unloved and endangered. This was the seed of an idea that grew into "The Tree of Life", the symbol of KidsCharities.org.


How does Fundraising for KidsCharities.org feed your spirit?


Sue: Fundraising in itself doesn't feed my spirit, but the dollars it provides feeds kids in need. That's what feeds my spirit... knowing that the organizations we are involved with are getting the money we raise to these children who so desperately need it.


What have you found to be the best idea to further your cause?


Sue: The global reach of the Internet can be used to help local kids and kids on the other side of the world at the same time. Online auctions are wonderful because they are relatively inexpensive to produce, and they have the greatest ability to draw a huge audience.


Has your charitable work taught you anything?


Sue: Yes, I've realized that anyone can come up with a unique idea. There are still so many things that haven't been done, and things that have been tried that could be done better. You can always find new twists to make them fresh, making your cause stand out from the crowd. Knowing this has forced me to think outside the box and trust my own creative instincts. I've learned to trust myself!


KidsCharities.com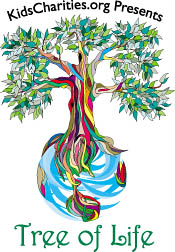 About The Cause


KidsCharities.org is a non-profit Internet-based organization that is an umbrella for many of the most vital and productive children's charities, including City of Hope, Special Olympics, The Duchess of York's Chances for Children, Juvenile Diabetes Foundation, Reggie Jackson's Mr. October Foundation, and more. Unique online giving opportunities, coupled with live events, auctions, scavenger hunts, and strategic marketing partnerships, are revolutionizing fundraising to benefit children everywhere. Areas that will benefit from our efforts include emergency and medical care, basic human needs, safety, education, the environment, and the arts.


Do You Know Someone Like Sue?


Every cause should have an angel who has the vision and the persistence to help it reach its goal. Do you know somebody like this? Tell us about them. We're always looking for people to honor on this page. Just write us at...


people@fundraisers.com


"The purest giving has no other motive but to give. It seeks pleasure rather than gratitude, fun rather than sacrifice, sharing rather than barter."


--Bel Kaufman




"No one has ever become poor by giving."


--Anne Frank