Click Here To
Tell A Friend!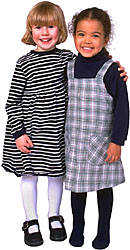 FundRaisers.com is too good to keep to yourself! Share it with other people by using our quick and simple Tell A Friend Service.






The People Behind the Cause


Sheila Witkin

Volunteer for the
Neil Bogart Memorial Fund


Sheila Witkin has been a volunteer for over 12 years. She works primarily with the Neil Bogart Memorial Fund, an organization dedicated to raising funds to fight pediatric cancer, leukemia and AIDS. Recently, The Neil Bogart Memorial Fund presented Sheila with their prestigious Volunteer of the Year Award for her continued service and dedication to helping the children who benefit from this stellar organization. Sheila took a few moments to speak with Fundraisers.com about her volunteer efforts.


Questions & Answers With Sheila

How did you get your start as a volunteer?


Sheila: I was working for Sony Music, which was housed on the same floor as the Neil Bogart Memorial Fund. I would see the fund organizers creating packages to take to the children's hospitals, and I started getting involved myself. Once I started, I was hooked! The children are sensational, and everyone at the Neil Bogart Memorial Fund really gets involved-- it's a "roll up your sleeves" kind of group! I eventually became the Assistant Director of West Coast Operations, and when I had to leave to pursue other professions, I had to continue volunteering. It's addictive; I couldn't stop!


What was your most memorable moment as a volunteer?


Sheila: I was volunteering at a local children's hospital, and met a little girl named Katie. She had cancer over her eyes, which severely affected her vision. Katie had the most fabulous personality! She took our handbags and high heel shoes and walked around the room, modeling for us, while still connected to her chemotherapy machine! Her enduring spirit and sense of humor spoke to my heart. That keeps me inspired to continue volunteering.


What is the best aspect of volunteering?


Sheila: Well, I have to admit, the gala events are the most fun. You really know you're in Hollywood! This year, we built the event around the children. There were lots of fun things for the kids to do... Nickelodeon provided a karaoke machine, there were singers and performers on three stages, and even mini-hamburgers and ice cream sundaes! All the celebrity and volunteer attendees brought their own children, and of course, the children from the hospitals were there too. All of the kids had a great time and got along fine. Kids have no preconceived notions. They're so accepting of everyone.


What keeps you involved as a volunteer?


Sheila: Volunteering not only makes me feel great about myself, it makes me feel I am a responsible member of our planet. As a volunteer, I get to meet the best of each person. Everyone brings the best of themselves to each event. I feel like I get tenfold back for what I give!


The Neil Bogart Memorial Fund

About The Cause
In 1983, Joyce Bogart Trabulus and songwriter Carole Bayer Sager founded The Neil Bogart Memorial Fund in memory of Joyce's late husband, who died of lymphoma at age 39. Serving as the West Coast division of the T. J. Martell Foundation, the fund established its laboratories at Childrens Hospital Los Angeles, dedicated to clinical hands-on research for the treatment and cure of of children faced with cancer, leukemia and AIDS. Thousands have joined together to raise funds to fight these pediatric diseases which are often not as well funded as their adult counterparts.




Do You Know Someone Like Sheila?



Every cause should have an angel who has the vision and the persistence to help it reach its goal. Do you know somebody like this? Tell us about them. We're always looking for people to honor on this page. Just write us at...



people@fundraisers.com



Back to the People Page



"We make a living by what we get, but we make a life by what we give."



--Winston Churchill




"No one has ever become poor by giving."


--Anne Frank