The Fundraisers.com
Blog Network
YOUR Journal To Communicate With Other People Working To Make The World A Better Place!

One of the biggest challenges facing causes and the people who support them is communication. It's very difficult to get timely information out to the public. It can also be difficult to create a sense of community around your cause. Blogs are a wonderful solution to this problem. Are you still unsure about just what exactly a blog is? See our Blog Definition Page for a complete explanation.


We're very proud to introduce the Fundraisers.com Blog Network! It's designed to serve the "Community of Giving" in a way that has never been attempted before. Each one of our blogs is themed to serve a particular aspect of charity or community fundraising. They're YOUR journal to share your experiences with others. YOU are a "Roving Reporter" for the Fundraisers Blog Network! Report on a successful event, or pass along a useful bit of information. Tell us about what inspires you, and what you're feeling. These blog are YOUR forum!


Here is a brief description of each blog...



Annie's Blog


Web Link / RSS Feed / Email Annie

Charitable causes are very close to my heart. I'm dedicated to using the internet to pool resources and create alliances to raise awareness of worthwhile causes. I also want to bring recognition to the accomplishments of the unsung heros who make good things happen. This blog is my personal journal where I share my decades of experience in charity fundraising with you.


Cause Blog


Web Link / RSS Feed / Submit Article

Everyone has something they believe in and support. We all want to share our enthusiasm for the cause with others. The Fundraisers.com Cause Blog is the place to tell others about the great things your cause is accomlishing for the world.


Ideas Blog


Web Link / RSS Feed / Submit Article

Your cause is deserving of support, but how do you go about raising the money it needs to accomplish great things? The Fundraisers.com Ideas Blog is the place to share fundraising ideas and success stories to help other people succeed too!


Products Blog


Web Link / RSS Feed / Submit Article

One of the most popular ways of raising money for causes is the sale of products. Many organizations are looking for or a hot new product or the perfect product to fit their campaign theme and cause. Share your success stories and advice with other fundraisers here in the Products Blog!


Auction Blog


Web Link / RSS Feed / Submit Article

It's fun to bid on wonderful treasures, expecially when you're helping a good cause! Send us a description of your organization along with link to your auction and we will post them. Share your hints and tips regarding online silent and live auctions too.


Event Blog


Web Link / RSS Feed / Submit Article

Have you attended a recent charity event? If so, become one of our roving reporters and send us a story about it with your pictures. Whether it was a small fundraiser for your local church or school, or a large event benefitting a major charity, tell the world about it!


People Blog


Web Link / RSS Feed / Submit Article

Do you know a volunteer who has gone above and beyond the call of duty for the cause? Was there a person whose life inspired you to do good? Send us their stories and photos and we will honor them here on the Fundraisers.com People Blog.


Time To Start Blogging!

I'll bet you already have some wonderful ideas for articles for one or more of our blogs... tell us about it by emailing your submission to the email link underneath each blog title. We can't guarantee that we will post it in our blog, but we will be going through the submissions every day, and posting the best ones for the world to see.

Click Here To
Tell A Friend!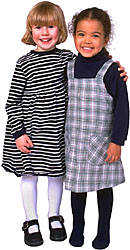 FundRaisers.com is too good to keep to yourself! Share it with other people by using our quick and simple Tell A Friend Service.