Overview

The People Behind FundRaisers.com

Advertising Opportunities

Contact Us

Legal Notices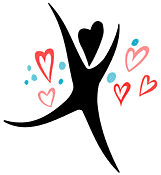 The People Behind The Project


The most valuable asset of any organization is the group of people who work together to make the goals of the organization a reality. We're proud of the people who make FundRaisers.com possible.


Annie Van Bebber

Michael Terpin

Annie Van Bebber
Founder/Editor In Chief


Annie Van Bebber is a recognized entrepreneur and authority on New Media and the Internet. Annie has the intuitive gift of truly knowing the consumer and has been at the forefront of media trends that have become a part of our culture.



Fundraisers.com is the result of Van Bebber's dedication to a variety of social causes for more than 41 years, over the course of which she has literally raised millions of dollars for charity. A former member of the PTA, PTO and the Education Technology Planning Team, she continues to be devoted to a number of causes and charities including the T. J. Martell Foundation, the Neil Bogart Memorial Fund and KidsCharities.org. She has also supported the National Childhood Cancer Foundation, RADD (Recording Artist Against Drunk Driving), AMFAR, March of Dimes, and Leukemia Society of America.


Van Bebber is well-known for creating revenue generating and brand building strategies as well as for masterminding award-winning websites and properties. As a founding partner of Attitude Network, she led its HappyPuppy.com games site to highly-acclaimed, record-Internet-success status and was a partner in the award-winning StarChefs.com, the premier culinary forum featuring celebrity chefs and recipes from around the world. She is an active member in the Association of Internet Professionals, Southern California Software Council and Woman in Technology International. Van Bebber currently serves on the Advisory Board of internetwire.com and is a former Chairman of the Board of the Computer Game Developers Association.
Read more about Technology, Business and Charity Affilliations.


Advisory Board

Michael Terpin
Advisory Board Member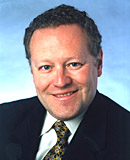 Michael Terpin Michael Terpin is CEO of Terpin Communications Group, a leading national public relations firm focused on high technology, consumer/healthcare products, media/finance companies and trade shows/associations. The Firm is headquartered in Los Angeles, with offices in San Francisco and New York. Terpin has represented America Online, BIOPHEX and INTERPHEX (Reed Expos), Cablevision, EarthLink, Fujitsu, Knight Ridder, Memorex, the Motley Fool, NATPE, Red Herring, RollingStone.com, Silicon Graphics, TEAC and Wine.com. It has also represented more than two dozen associations, including the Interactive Television Alliance and VC Task Force.

Terpin also serves as chairman of Market Wire, the preferred press release distribution system of the NASDAQ Stock Market. Market Wire was formed in April 2003, through a strategic partnership between NASDAQ and Internet Wire, the nation's leading Internet-based company newswire, which Terpin founded in 1999. Market Wire has more than 3,000 clients, including Bayer, General Mills, IBM, Merck, Pfizer, Wal-Mart and more than 100 NASDAQ-listed companies. Terpin holds an MFA in Creative Writing from the SUNYork/Buffalo and BA degrees in Newspaper Journalism and English Literature from Syracuse University. He is an advisor to Syracuse University's S.I. Newhouse School of Public Communications and is on the board of the Center for Digital Literacy.